Podcast: Play in new window | Download
Subscribe: RSS
Welcome to the PMO Strategies Podcast + Blog, where PMO leaders become IMPACT Drivers!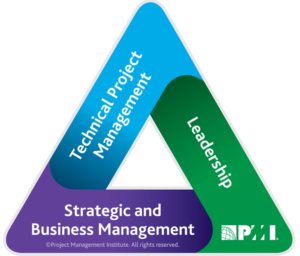 PMI Talent Triangle: Leadership
Wow. What a year' it's been. I am certain that no matter what your plans were in January of this year, they were disrupted in some pretty big ways with the events that have taken place this year. A lot of us have been stressed beyond our normal levels of stress we face when bringing change to organizations. AND I just want to say you've got this AND you're not alone. This year has been a struggle for a lot of folks. So, this week, I just want to tell you to give yourself a break. In the US it's Thanksgiving week which is a time when many of us get together with family and friends and show our appreciation for each other. This year is probably not quite the same as usual for you and your family and that can add even more stress to an already stressful year. But you've worked hard this year. You've had to be the chaos manager for even more chaos than usual and people have been looking to you for the answers and often, you didn't have all the answers.
You did a great job. You did better than could be expected. You hold yourself to a high standard, I mean you are an impact driver after all, and its' hard to feel like you could have done more.
So a break…give yourself a break. That's what you need. Let it go. Know you did your very best and say thank you to YOU for getting you through this year as best as you could. I'm proud of you. You should be proud of yourself too.
And know that your team appreciates you too. They probably don't say it very often, but someone has to hold down the fort and keep everyone sane, and that was probably you.
This is also a great time to show them a little love. They are all dealing with the same stressors that you are and maybe we don't say how much we appreciate them often enough. Give them a break. They could use a little support and breathing room. They did their best too.
With that said, maybe the best thing you can do for yourself and your team right now is to let off the gas a little and let the weight of this year sink in for just a minute so you can then let it go. This will better prepare you for the new year and the certain chaos that is to come…that's' what we do. That's our superpower. And even superheroes need a break occasionally.
So give yourself a break. Give your team a break, and definitely give your boss a break. You're all doing your best in a chaotic and event-filled year and we need you at your best, well-rested, clear-headed, and ready to drive more impact next year. You are what makes the world go round.
From my family to yours. Thank you for being an IMPACT driver. Thank you for all that you do and know that I've got your back every step of the way.
T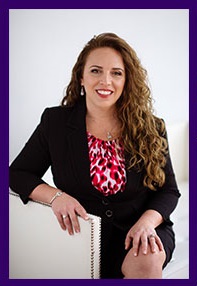 hanks for taking the time to check out the podcast!
I welcome your feedback and insights! 
I'd love to know what you think and if you love it, please leave a rating and review in your favorite podcast player. Please leave a comment below to share your thoughts. See you online!
Warmly,
Laura Barnard