Get Your PMO Right the First Time
(Or get it back on track fast!)
As a PMO leader, you already know how important a PMO can be to an organization. Yet we all know too many stories of PMOs with average, or worse, failing results.
Why are there so many PMOs struggling to survive?
If we take too long to show value, we run the risk of our PMO landing on the chopping block next budget season.
Business leaders want to see instant IMPACT and clear return on investment. You can't take a year or more to build things that we think the business needs.
If this sounds like you, you are in the right place.
need to build a PMO, but you aren't sure where to start?

want to up-level your PMO to meet changing business needs?

get your PMO back on track ASAP?

want to go at your own pace and still have a partner by your side?
Curious what your peers think of the IMPACT Engine PMO program?
Push play!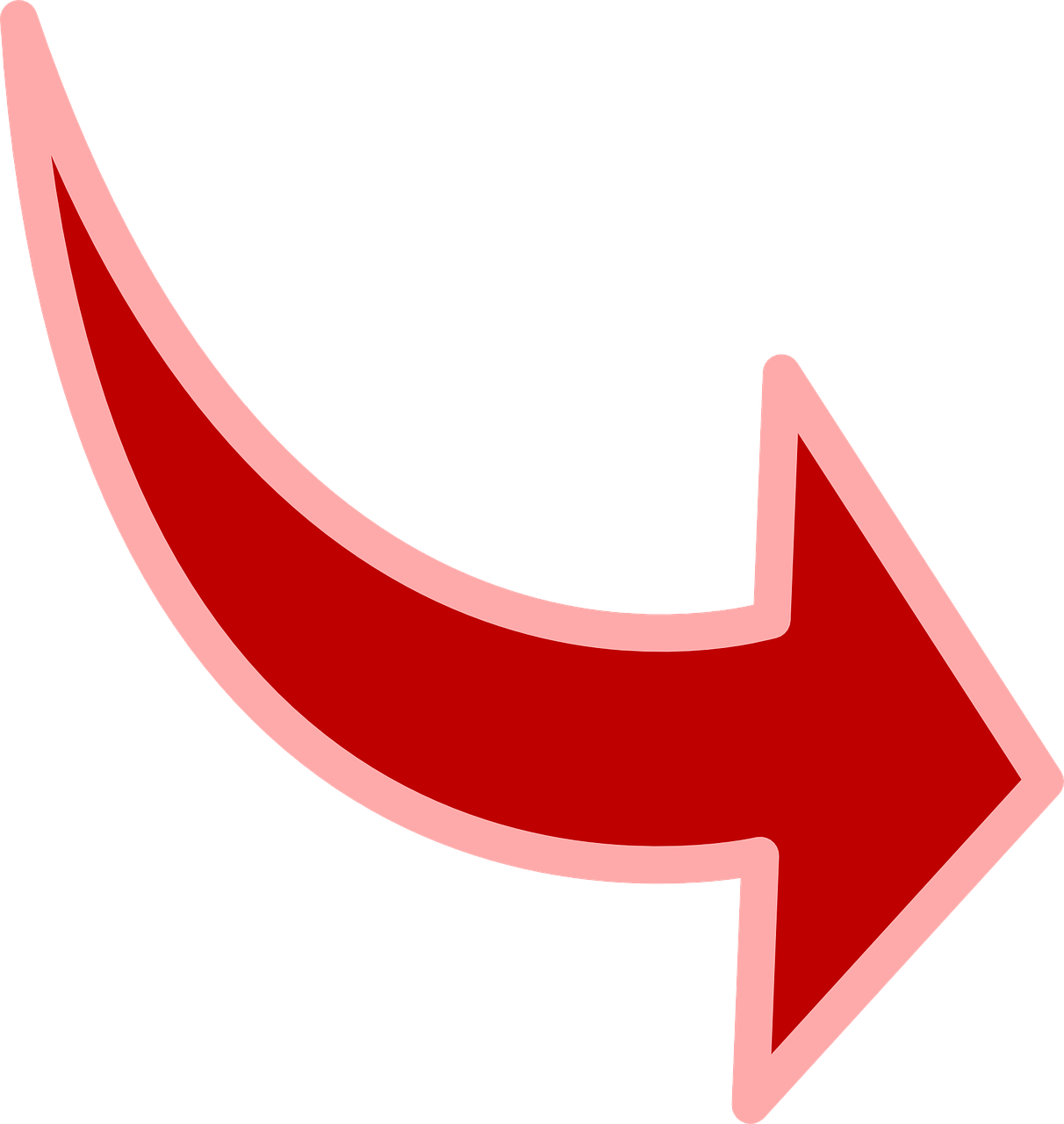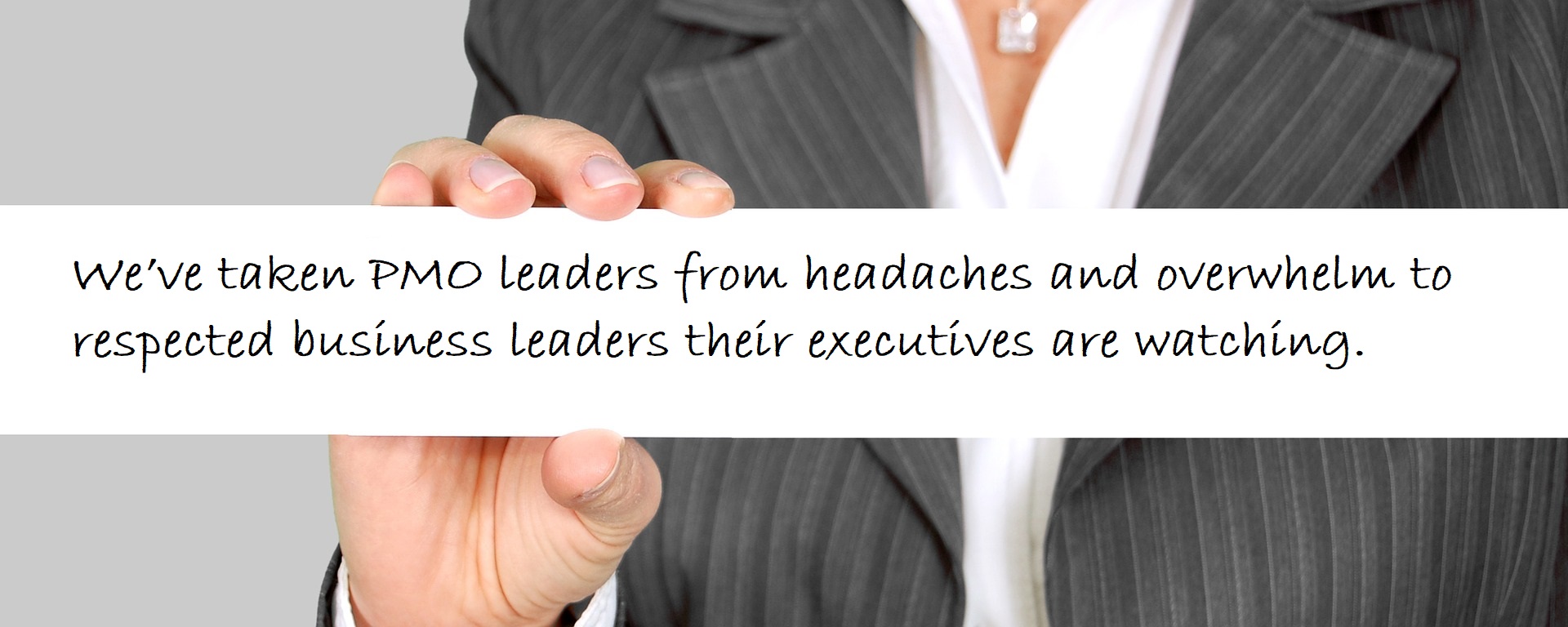 This step-by-step and self-paced course will help you build a strong and sustainable PMO from the start or take your PMO to the next level of IMPACT.
Learn the exact same system I use with my clients to create a PMO that your business leaders are craving and ensure that your PMO continues to evolve and sustain even when the "priorities shift" in your organization.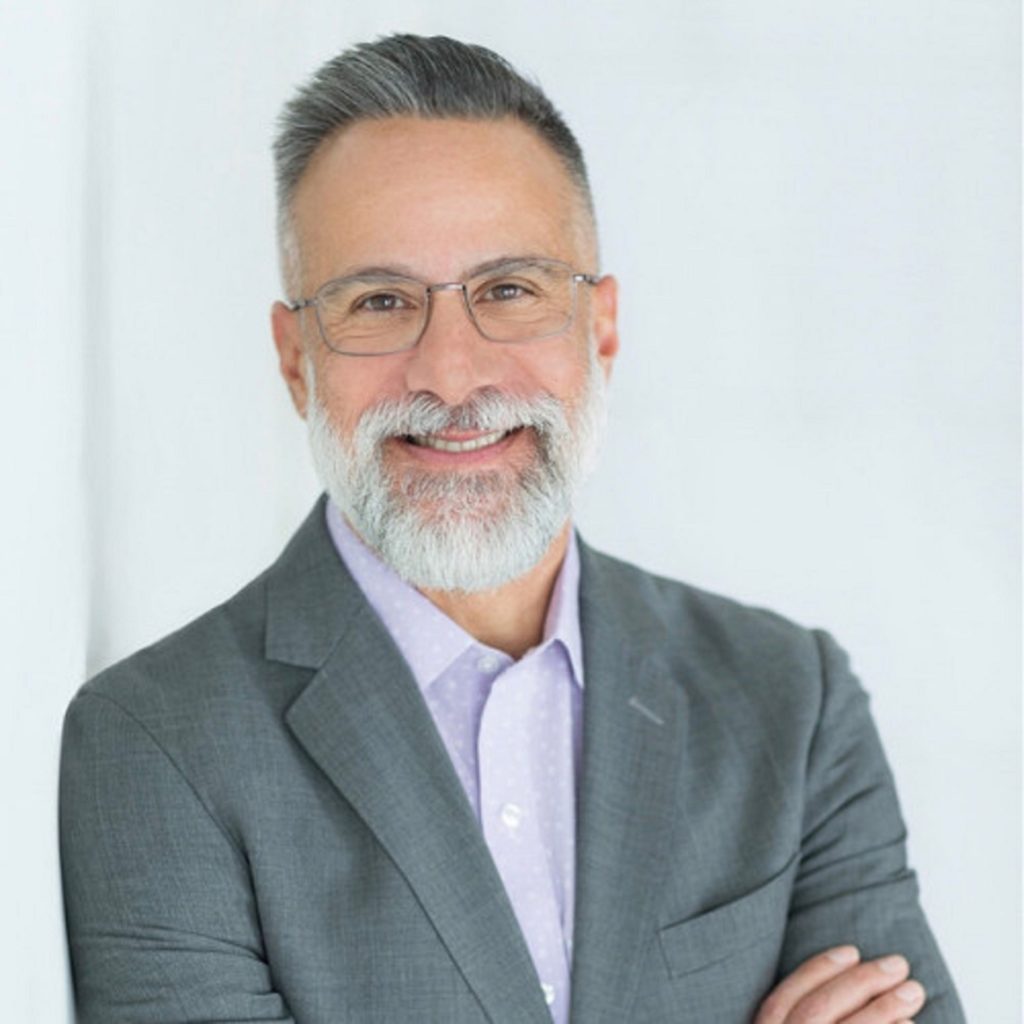 Laura helped us build project management capacity and deliver important change at a critical time in the evolution of our organization. The results exceeded our expectations and enabled us to accelerate progress towards our goals. Best of all, we are now more self-sufficient with respect to all aspects of portfolio and project management.
What's inside this course:
This program guides you through every step of the process whether you are building your first PMO or trying to accelerate your PMO performance. We're with you from the very beginning through evolution and sustainability, even when "priorities shift" in your organization.
PLUS all of these Bonuses:
You can try going it alone.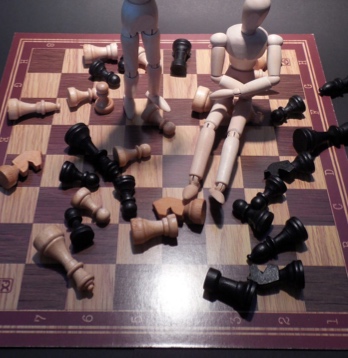 You can gather all the books and research on what others have done, pouring through the different approaches, techniques, and what will feel like mountains of conflicting information. Time will go by and your leaders will get restless wondering when the PMO will finally make an IMPACT.
Hire a pricey consultant.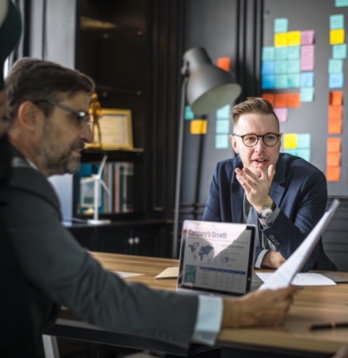 You can beg your boss for an expensive consultant that will come in and build the PMO for you, but this program is the exact framework I apply with my clients and we get amazing results for 5 and 6 figure price tags. I've seen too many other consultants claim experience they don't have, do the bait and switch from sales to onsite team, leave you with a solution that isn't sustainable, or try to sell you on ongoing consulting fees that can get ridiculous!
Or you can invest in yourself
…and have a partner to go on this journey with you.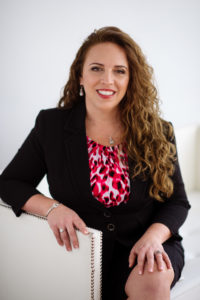 It's not an easy time for PMOs. Even in the best of cultures, and with plenty of funding, you will face challenges you didn't expect.
So what do you do to make sure you make the most of the one chance you are being given to get this right?
Investing in yourself means I'll be there with you every step of the way. You'll be leveraging the same system and techniques applied to REAL WORLD PMOs over the last 21 years. Essentially, you're getting access to all the knowledge and guidance that makes me a six figure consultant for less than a single paycheck.
The IMPACT Engine™ PMO Path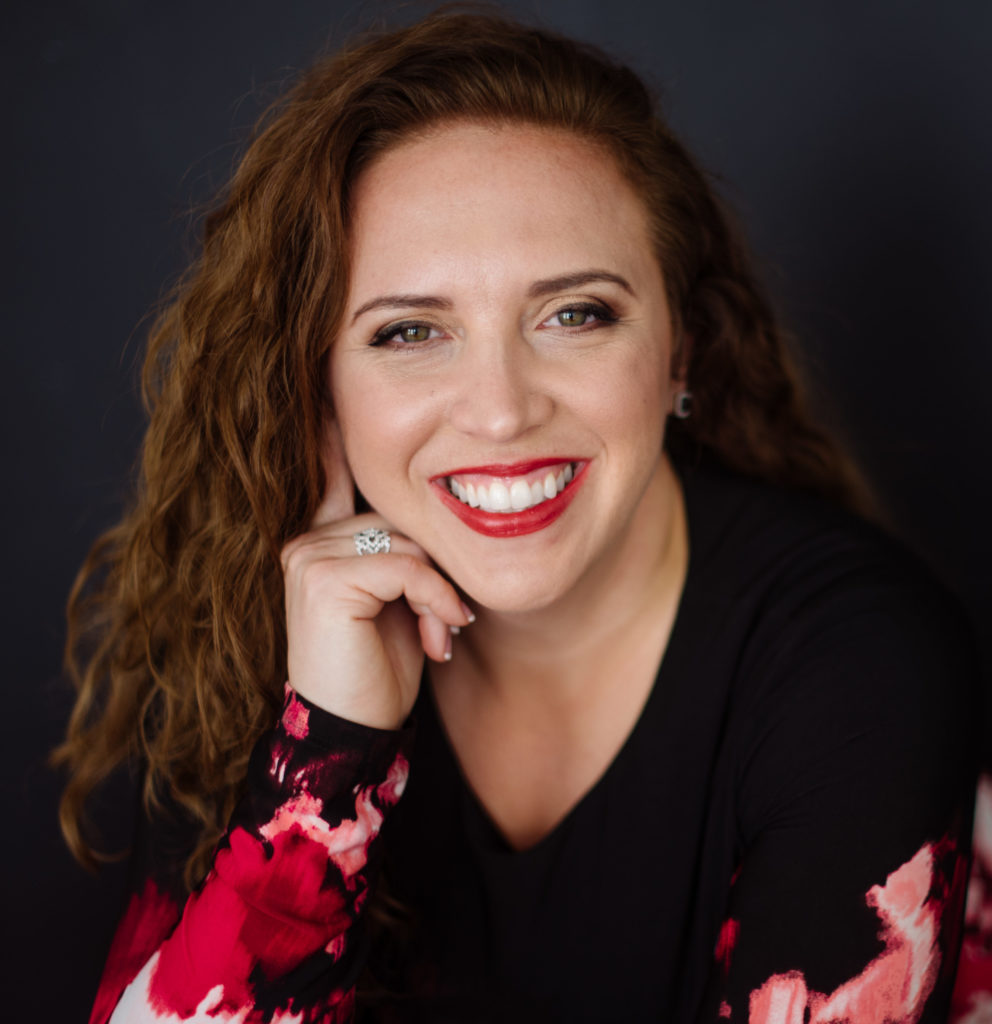 With the harsh reality that nearly 50% of PMOs fail, it's easy to see why so many business leaders struggle to understand the value of PMOs – and why they are so quick to pull the plug on them.
As a PMO leader, your job is tied to the IMPACT your PMO delivers.
What if you had a way to build a successful PMO that was treated as an integral part of the organization?
That's exactly what I'm offering with IMPACT Engine PMO.
This isn't an investment in a course – it's an investment in your future…all for less than a single paycheck!
A system based on experience
The IMPACT Engine™ PMO System works. Period.
How do I know? This system is based on 20 years of direct, hands-on experience building, growing, managing, rescuing, and transforming PMOs with 15 of those year directly IN YOUR SHOES as an employee.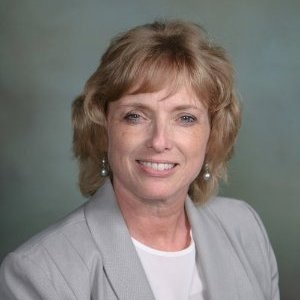 I love the coaching aspect and wanted to get more insights from this opportunity to broaden my perspective. I have applied several techniques, specifically when dealing with my sponsor. This course took me to the NEXT LEVEL and now I'm much more prepared when dealing with working teams and senior leadership. Thank you!
Start showing an IMPACT right away!
Students are increasing credibility and value after applying the teachings in the very first module! Get results quickly and get your PMO delivering an IMPACT!
We'll take you step by step through each building block from laying the foundation to ensuring sustainability.
Module 1: Set a Solid Foundation and Mindset for PMO Stability
Learn the best approach for establishing a PMO that can show value quickly
Begin the mindset shifts you must make in order to prepare for the PMO journey
Establish the working methods that will be necessary for the road ahead
Learn the pitfalls that so many PMO leaders fall into and how to avoid them
What you'll create:
PMO Framework and Foundation workbook
Module 2: Assess Organization for IMPACT Opportunities
Build your coalition of support by exploring opportunities to deliver IMPACT
Learn how to engage executives and sponsors and how to speak their language to ensure you have their attention
Develop a compelling PMO purpose by exploring the "why" for your PMO
Craft a winning PMO proposal that incites action and excitement
What you'll create:
Assessments of culture, organization, team, and self to understand where you are starting
Interview and survey collection
Conduct a series of organizational, team, cultural and personal assessments to understand your current state
Module 3: Define Your IMPACT Delivery Model
 Confidently determine the best fit services for your organization's needs
Establish a right-sized governance model to oversee your IMPACT creation
Determine and hire the best PMO talent to achieve your mission
Establish the most efficient processes to achieve your desired outcomes
Build the best templates and tools to enable productivity
Develop metrics that will tell the story of how your PMO is delivering IMPACT
What you'll create:
Craft a winning PMO proposal to begin your journey
Develop a set of recommendations for your delivery proposal
Create your PMO services menu
Build your PMO governance model
Define your PMO talent requirements
Establish your PMO tools and process
Module 4: Plan Your PMO Capability Delivery Road Map
Build your PMO business plan to set expectations on PMO IMPACT
Establish your PMO maturity framework
Develop your PMO road map of capability delivery
Leverage and report metrics that matter
Confidently communicate your PMO proposal and plan
What you'll create:
Build your business plan to set expectations
Document your PMO proposal
Create your PMO services delivery road map
Layout your PMO maturity model
Establish your PMO metrics framework
Module 5: Deliver Continuously High Return on Investment
Understand how to incorporate smart organizational change management techniques
Establish a delivery-focused culture and mindset within the organization
Learn how to adapt your management style to the change capability and culture
Leverage smart marketing techniques to tell your success story
Optimize your portfolio management to achieve optimal performance
Use a thoughtful iterative approach to services delivery
What you'll create:
Implement your organizational change management plan
Implement your marketing plan
Manage and monitor services delivery
Conduct your 30/90 assessments
Module 6: Sustain and Evolve Your Thriving IMPACT Engine
Evaluate PMO performance and progress to determine your next evolutionary step
Evolve your PMO road map to suit the changing environment
Transition to a strategy navigator for the organization through increased credibility
Get ahead of the game: predict where your PMO should be next and get there before they ask
What you'll create:
Evolve your PMO services delivery road map
Develop your strategy navigation system
Plus all of these bonuses!
EXECUTIVE COMMUNICATION PACKAGE designed to guide the business leaders through the process (and keep them engaged) by giving you the resources you need to effectively communicate and win over even the toughest audiences, explain what they can expect as you go through the course and help you garner their support
FAST-FIX FOR CONFLICTING PRIORITIES training to optimize any project portfolio to get greater project throughput (even on your PMO projects)
HIGH-POWER PRIORITIZATION TOOL to help you capture and manage project demand, prioritize projects and pick a portfolio that optimizes the value you deliver to your organization
Add group coaching with Laura to accelerate your IMPACT!
Throughout your learning program, we will have group coaching calls where Laura will answer all of your questions and even review materials and examples to ensure that you have everything you need to succeed! You'll also engage with Laura and your peers in the private student forum only for group coaching members!This is a great opportunity to learn from your peers, share ideas and insights, and talk (and hear) about challenges you may hit along the way. This option allows you to leverage each other's insights to enhance your own learning.Get the support you need to learn and apply the program with a small group of your peers.You'll have access to all live and recording group coaching sessions plus live and recorded private kick start and strategically timed consulting sessions with Laura Barnard, your PMO IMPACT Consultant.Group Coaching option, you will:
remove overwhelm by going through the program together with a cohort of your peers
build confidence that you are on the right track by getting all of your PMO and course questions answered by Laura on regular video calls
learn how your peers are applying the techniques and addressing roadblocks in our private forum
build PMO capability

 that is

 right for your organization while getting just in time feedback from me on your coursework and specific PMO deliverables
collaborate with other PMO leaders/students from around the globe in a virtual format
Program includes:
Entire IMPACT Engine PMO training program
IMPACT PMO Playbook
Every quarter you'll receive 1 private one-on-one session with Laura
Every month you'll receive:

A live group coaching meetings with Laura (with recordings for later viewing)
A spotlight training sessions on key topics (with recordings for later viewing)
Access to the IMPACT Inner Circle membership (newly updated for 2020)

BONUS: 1 private one-on-one session the first month you sign up with Laura to kickstart your IEPMO training
Renews at $497  every quarter (once every 3 months or 4 times per year) – cancel any time.
Details:
Coaching begins with your first 6 months included then renews at $497 every 90 days.
All sessions are hosted by Laura Barnard, your PMO IMPACT Consultant and you'll have access to all recordings after they occur.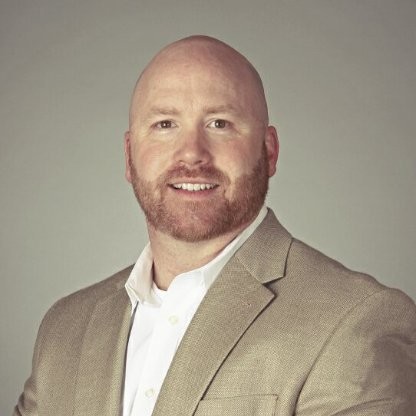 I am in love with your program, website, training and PMO solution. I have the IMPACT acronym printed and posted at my desk.  This is exactly what I needed, and I can't say thank you enough for providing this service.

P.S. As a bonus, I've reviewed the IMPACT content with my sponsor, and it looks like I'll gain approval to have the organization pay for this course.  I can't say enough great things about this program!
Join The Waitlist
We're so sorry you missed the IMPACT Engine PMO Course enrollment window!
Make sure you get on the wait list now so you're the first to know when the course reopens in 2020 for a limited enrollment window.
100% Money Back Guarantee
We want everyone to be beyond satisfied with the course – of course, you must actually do the course to know if you are. That's why in order to be eligible for our 30 day Money Back Guarantee, you must submit proof that you did the course work and it did not work for you.
If you do the full course work and don't feel that it worked for you, submit it to our team within 30 days and we'll promptly refund your course fee in full. To be clear, if you do not include your completed coursework before 11:59pm EST on the 29th day after your purchase, no refund will be issued.
Hoping to get your company to pay for this?
Download this flyer to help you make the case.
(But don't worry if they don't. We have a monthly payment option and you still get full access.)
Got Questions?
Check out the answers to a few questions you might have and just contact us at care@PMOStrategies.com if you don't see your question answered here.