A Program That Fuels Your PMO's IMPACT
Known as the IMPACT Engine PMO™ Implementation Program, this is the only program of its kind that shows you exactly how to build, run, or elevate your PMO so you can finally earn your seat at the table. For over 25 years, our team has developed a proven system that always delivers.
In today's results-driven world, it's not enough to be good at your job — you need to be great at making an IMPACT. At PMO Strategies, we're here to help you drive measurable value to the business through high-IMPACT outcomes — so there's no denying the clear-cut advantage you bring to the team. We have just the program for you.
The IMPACT Engine PMO Journey
Ready to make moves?
Here are the calculated steps our program will guide you through on your journey from outputs to IMPACT.

Develop the optimal IMPACT Driver mindset so you can unlock the secrets behind any challenges your PMO should solve.
Learn the best approach for establishing a PMO that can show value quickly.
Begin the mindset shifts you must make in order to prepare for the PMO journey.
Learn the pitfalls that so many PMO leaders fall into and how to avoid them.
What You'll Create:
PMO Framework and Foundation workbook

Develop strong stakeholder relationships and unlock their highest priorities so you deliver the highest-IMPACT solutions.
Build your coalition of support while exploring opportunities to deliver IMPACT.
Evaluate all organizational change aspects so that you are fully prepared to lead change without resistance.
Craft a winning PMO Recommendation that drives engagement and support.

Build credibility fast with high-IMPACT solutions and services that demonstrate your value.
Confidently determine the best fit services for your organization's needs.
Establish a right-sized governance and portfolio model to oversee IMPACT delivery.
Determine and hire the best PMO talent to achieve your mission.
Establish the most efficient processes, templates, and tools to achieve your desired outcomes.
Develop metrics that will tell the story of how your PMO is delivering IMPACT.

Create your high-value delivery roadmap to guide the organization toward greater IMPACT realization.
Build your PMO business plan to set expectations on PMO IMPACT.
Establish your PMO maturity framework – custom to your organizational needs.
Develop your iterative PMO road map of value delivery.
Determine your value measurement plan and KPIs so PMO value is clear.
Confidently deliver your PMO IMPACT Delivery Proposal ongoing measurement plan.

Deliver exceptional business results that strategically position your PMO at the center of organizational value delivery.
Understand how to incorporate smart organizational change management techniques.
Establish a delivery-focused culture and mindset within the organization.
Learn how to adapt your management style to the change capability and culture.
Communicate PMO IMPACT that tells your story of undeniable business value.
Continue a thoughtful iterative approach to services delivery and results measurement.

Develop a nimble and adaptive value model so shifting business needs don't derail success as you position the PMO as the organizational Strategy Navigator™.
Evaluate PMO performance and progress to determine your next evolutionary step.
Evolve your PMO road map to suit a dynamic organizational environment.
Earn your seat at the table as the

Strategy Navigator™ by providing critical business insight and leadership. 

Get ahead of the game: predict where your PMO should be next and get there before they ask.
Each year, hundreds of PMO Leaders join the journey to make an IMPACT.
Now, it's your turn.
What are you waiting for?
Start your IMPACT Engine journey today!
The only program you need to take you on every step of the journey to build or elevate your PMO quickly.
Along the way, you'll conduct a PMO and change assessment, business plan, proposal, services menu, delivery road map, maturity model, metrics framework, organizational structure, and much more.

PMO Deliverables
Create all the deliverables you need to build, run, manage (and even rescue) the PMO while making your value proposition clear.

Step-By-Step Guidance
Guided delivery model to take you through every step of the process using our Iterate Your Way to IMPACT PMO delivery model.

40+ PDUs/CEUs
Earn at least 40 Education PDUs and countless more in the Giving Back – Practitioner categories while you learn and apply each step.

On-Demand Access
Videos, in-depth guidance, knowledge checks, worksheets, templates, and guided exercises to apply to your PMO at your own pace.

Lifetime Access
One payment for ongoing access to the implementation program and early access to new features and program updates over time.
The Coach You Can Count On
Looking for hands-on support from our Founder and CEO while getting PMO certified?
This optional coaching upgrade is all about helping you learn what it takes to become the strategic business partner your executives need — with the support of likeminded students and a seasoned coach motivating you every step of the way.
With the hands-on coaching option, you'll:
Avoid overwhelm by navigating the program together with a cohort of your peers
Collaborate with other PMO leaders/students from around the globe in a virtual format
Build the PMO capability that's right for your organization while getting real-time feedback from Laura on your coursework and PMO deliverables
Learn how your peers are applying the techniques and addressing roadblocks in our private forum
Build confidence in your progress by having all of your PMO and course questions answered by Laura on regular video calls
NEW for 2022: The IMPACT Driver PMO Leader Certification is available only to coaching students!
What Our Certification Can Do for You:
Help you differentiate yourself from your peers with the only certification that shows applied knowledge and PMO leadership proficiency.
Ensure you stay one step ahead with a certification exclusively given to students who have demonstrated their ability to apply the IEPMO framework in a real-world scenario.
Guided Program + Coaching and Membership
For the PMO Leader who wants hands-on support every step of the way.
Comprehensive step-by-step PMO program that guides you along your journey to build or elevate your PMO using training videos, workbooks, templates, and guidance to walk you through every step of the process.

IMPACT Driver Certification
The only certification of its kind that proves your ability to deliver.

Inner Circle Membership
Targeted training, assessments, guidance, playbooks, and templates to accelerate your leadership development and PMO progress.

Hands-On Support
Feedback on deliverables, guidance on stuck points, and coaching to keep you moving from experts and support from peers.

PMO Playbook
Step-by-step guidance to support each iterative value delivery cycle.

Live Coaching
Live virtual coaching meetings to learn from and with your peers led by top industry thought leaders.

Coaching Platform
Get answers to your questions, feedback on deliverables, and collaborate on solutions alongside your PMO peers.

Spotlight Training
Top industry thought leaders share their best advice and coach students in live training.

PMO Software
PMO implementation planning software with templates to take you through each IEPMO program step and track progress.

Network of Peers
Connect with a global group of PMO leaders in the IEPMO program, share wins, ask advice, and collaborate on deliverables.

Leadership Development
Utilize mindset, habits, tasks, KPIs, and other planning tools to maximize your effectiveness and leadership growth.
Program and Membership Benefits
Lifetime Guided Program Access

Step-by-Step PMO Framework

Real-World Expertise On-Demand
Access to New Feature Updates
PMO Deliverables, Templates, and Resources

40+ PDUs/CEUs for Training Portion

IMPACT Inner Circle Membership Program

Hands-On Support and Feedback on Deliverables

24x7 Access to Private Group Coaching Platform

Twice Monthly Group Q&A Coaching Sessions

Hot Topic Training by Industry Thought Leaders
PMO Implementation Software and Templates

Learn and Grow with Your PMO peers
Templates, Examples, and Case Studies from Students

Personal Leadership Development Planning

Accountability Resources to Ensure Progress

IMPACT ENGINE SYSTEM™

Guided Program
$2,997 / one time
30 Day Money Back Guarantee

IMPACT ENGINE SYSTEM™
Guided PrograM
+
IMPACT ACCELERATOR MASTERMIND™
Coaching and membership
$4,597 / THEN $597 Quarterly
30 Day Money Back Guarantee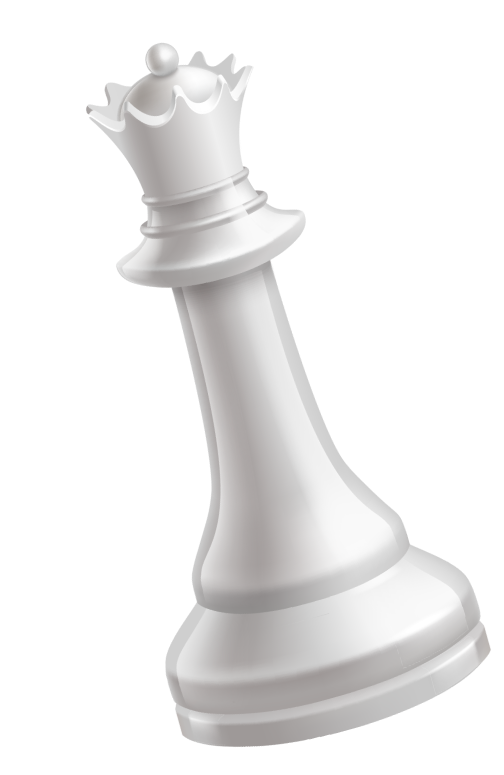 Our Money Back
Guarantee
Our hope is that you're beyond thrilled with the results you see — but of course, you must actually do the work to know whether it worked! That's why in order to be eligible for our 30-Day Money Back Guarantee, we request proof that after doing the assignments and applying the teachings, the results still weren't there.
Wondering
if your company will pay

for this?

This just in: Companies invest in employees who invest in their own continued professional growth. Need to make the case to your boss? We have a flyer for that. (But don't worry if it doesn't go as planned. We also have a monthly option to pay as you go.)


Having enrolled on the Impact Engine program with her, that has made an absolute difference in my life in terms of the headaches and the pain that I would have had.  I have no hesitation in recommending Laura and joining the program as early as you can because as we speak, time is running out for you. Go ahead, join the program, make the best of it, and Laura will help you get to where you have to get to for you to make that impact that you need.
I went out on a limb, and I signed up for the Impact Engine PMO and I have not regretted it. There is such a wealth of information in the Impact Engine PMO itself. And I don't regret for a minute having signed up for this. And it's given me what I've needed to build a new PMO.
Beyond useful! A whole new meaning – PMO should be Project Management Optimized with PMO Strategies!
You can save yourself so much time and energy if you are truly part of the PMO and what you're building out and even project management, this makes sense.   It's not a lot of time and energy but look at the results I got. I've felt more confident going into this role than I ever have going into any other role.
I love this program. I've been working on it for several months and it has given me a lot of "Ahaaa" moments, and solutions to my, well more company's problem. It is really hands-on PMO methodology and the best part are workshops within the worldwide student group and invited speakers where we learn from each other and get the best possible high lever expert guidance.
The Impact 90 Day PMO has given me the tools to move that project management needle in our organization.  Laura is a fantastic coach. She shares personal experiences. What's worked, what hasn't worked and that's very relatable.  The materials that are provided are priceless and I highly recommend The Impact 90 Day PMO.
It's really nice to not feel like I'm on an island by myself. Like, when I went to the impact summit, I was like, gosh, all of these other people are just like me. I'm not alone. So, I mean, I really value having the input of the group and, you know, all your guidance and all of that along the way kind of helps.
I was awakened by the health assessment results that changed how I want to take my PMO forward after 7 years in this role.
If you're worried about the money, don't think about that. I used the word investment all the time. I invested without the green light from my business because I thought this was so important. And it is, but it's so good that my boss reimburses me my money, that's how good this program is.
Laura's mentoring and the Impact Engine PMO program has been invaluable to me. It's given me confidence and guidance through the challenges that I face as a PMO of one currently.  I can't thank Laura and her team enough for helping me learn and grow professionally over the last couple of years.  Today, I not only work consistently and confidently with our leadership, but I'm also able to help coach others in our organization through the project management process.
I would highly recommend the program. There's also coaching involved with the program. I would highly recommend that and there's other aspects of services and products in the PMO strategies and I would just highly recommend all of that and it's really increased my depth of project management, but also the speed of what I need to learn.
Questions? We've got answers