Need a payment plan for the program? 
We've got you covered!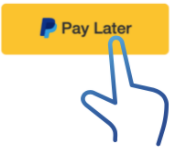 Use PayPal Credit Monthly Payments to access the full program now and pay for it over time.
The Guided Program is normally a one-time purchase for lifetime access to the program. If you need a payment plan to pay for it over time, but still get access to the full program, you can use PayPal's Pay Later option.
The Coaching and Membership Program is already setup as a payment plan, so you'll purchase that AFTER completing the Guided Program purchase so you can use the payment plan for the Guided Program portion.
Step 1: 
Order the Guided Program and click the Pay Later button on checkout to apply the payment plan to the Guided Program. Make sure you have NOTHING else in your cart or it won't work.
Click on the PayPal Pay Later Option.
Then you must select PayPal CREDIT and start the application process to apply for the credit program.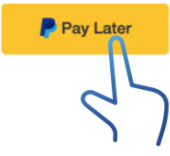 Step 2:
AFTER you have completed your Guided Program purchase, you can order the Coaching Upgrade here to separately. The Guided Program is mandatory for all Coaching Program students.
Once you've completed the Guided Program order, your cart should be empty. Click this button below and add the Coaching and Membership Program Upgrade to your cart.

100% Money Back Guarantee
We want everyone to be beyond satisfied with this implementation program – of course, you must actually do the work to know if it worked! That's why in order to be eligible for our 30-day Money Back Guarantee, you must submit proof that you did the assignments and applied the teaching in your organization and that it did not work for you.