Investing in Your Strategy
As the King on your company chessboard, you already know the valuable role strategy plays in an organization's success.
Even the sharpest strategies are useless without the right plan of execution to set them in motion. But how can you close the strategy-execution gap for good when the advice you've been given to this point only addresses 20% of the solution?
At PMO Strategies, we don't just understand the challenges you're facing — we navigate them successfully every day.
A streamlined, integrated system designed to optimize the strategy delivery process, help you achieve the best business outcomes as quickly as possible, and boost your ROI.
Driven by the belief that evolution is everything, we apply a battle-tested approach that's anything but typical, so you can set yourself apart from the 61% of executives today struggling to balance strategy with execution and deliver winning results.
Ready to finally bridge the strategy-execution gap?
Our battle-tested system can help you get there faster than you may think.
Tired of the same old advice that yields lackluster results? Designed just for executives like you, the IMPACT Engine Operating System is the only program of its kind that takes you on every step of the journey to build a high-IMPACT organization, thrive in an ever-changing world, and achieve a greater return on investment from day one.

Build highly productive teams working in direct alignment with the strategy

Adopt an outcome-focused mindset that is driven by value creation and achieving the greatest ROI

Optimize the delivery process to get better results faster while working on the right initiatives

Deliver results using a flexible and adaptive framework that responds to changing needs
The team behind PMO Strategies has been doing this for 25 years, and over that time, we've perfected a system that transforms your organization and empowers everyone on your team to become independent IMPACT-drivers in their own right — even after our work together is done.
That's why we build our exit strategy from the moment we walk in…because the program's learnings are only as effective as your team's ability to apply them after the fact.

Drive action and faster decision-making with the right information at your fingertips

Transform your PMO and project leaders into strategic business partners orchestrating change delivery
The IMPACT Engine System™
Wondering what's ahead? Here are the calculated steps our program
will guide you through on your journey to better business outcomes

Build an outcome-focused foundation for your business

Assess your organization for IMPACT opportunities

Define high-ROI project delivery services

Develop an iterative service delivery model

Deliver exceptional results that accelerate IMPACT realization

Create sustainable organizational maturity
PMO Strategies is
changing the game with the
IMPACT Engine System™
Make your move.
A Thought Leader's Perspective
At PMO Strategies, results come first, which is why we like to show you exactly what you can expect to get from your IMPACT journey up front.

StrategicAlignment
A strong and well-managed project portfolio of initiatives anchored by focus on outcomes and aligned to your strategic objectives.

MeasurableROI
The ability to more proactively and accurately measure return on investment for all initiatives.

Greater Transparency
Clear understanding of project progress, allowing real-time adjustments that keep the entire portfolio aligned with the corporate strategic direction.

Increased Project Throughput
Proactive management of project time and cost, ensuring the best use of internal resources to reduce cost and increase project success.

Improved Competency
A higher level of Project Management competency development for all staff, leveraging the techniques and tools implemented to increase overall staff efficiency.

More ProjectCapacity
Higher capacity and more focused resources to generate better project throughput, creating the opportunity to take on additional improvement initiatives throughout the year.

Stronger Governance
Better insight into and control over project engagements to improve quality and cost.

ReliableResults
Greater efficiency in project and portfolio management, as well as increased effectiveness in collaboration and communication.

Smarter Decision Making
Stronger and more informed decision making done faster as a result of your new-found, reliable outcome-focused solutions.

Improved Quality
Fastest and highest quality delivery of initiatives targeting customer benefits, increasing overall customer value.

Better Collaboration
Development of a collaborative project management culture in the organization to support effective decision making and more holistic project outcomes.

Organizational Sustainability
Ensured sustainability of successful project management practices thanks to the PMO Strategies membership site filled with training, templates, tools, resources, and videos accessible by all staff. Build Your Own Experience
We offer two program styles to meet your needs and streamline your solutions.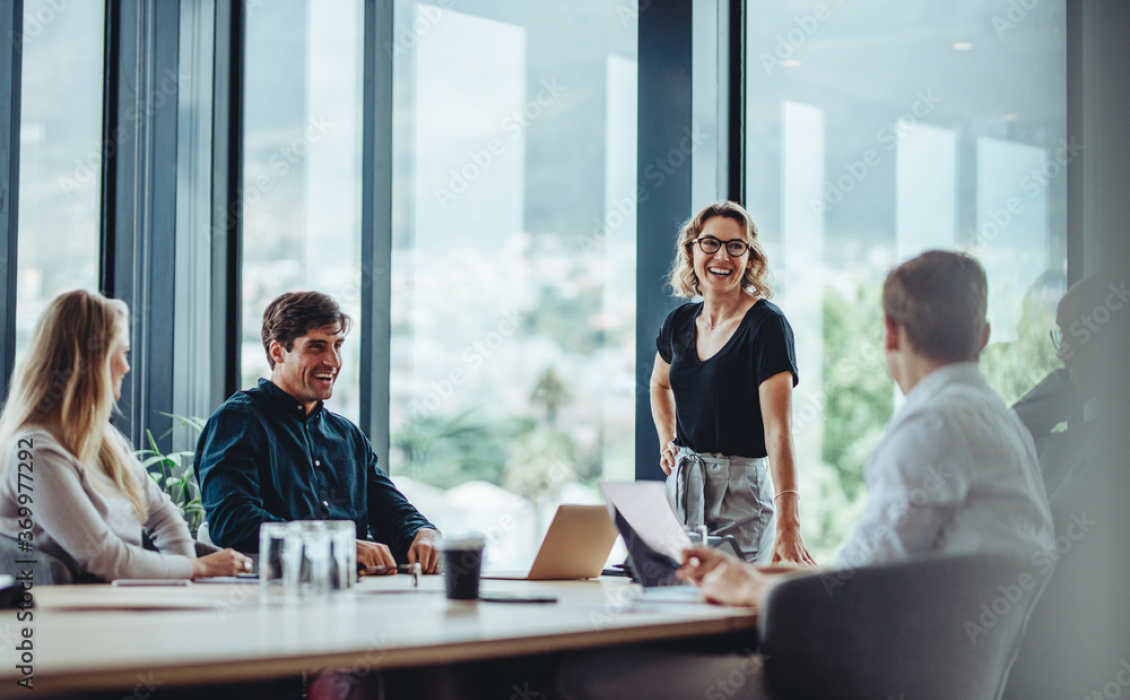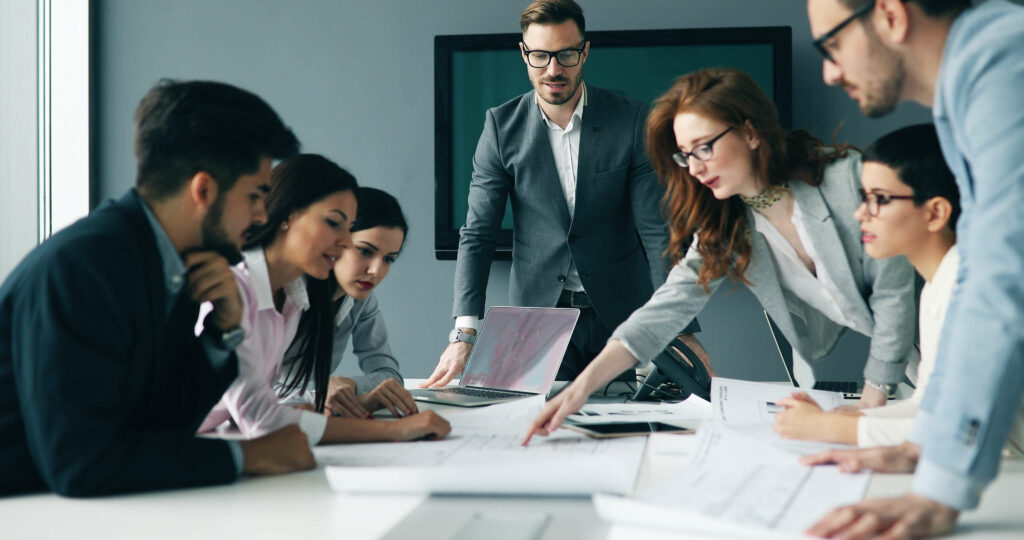 Are you an executive with time and resources on your hands? If you take our guided path, you'll get: live guidance and instruction for your PMO or strategy delivery office implementation with advisory support from program founder, Laura Barnard, and her team of Certified IMPACT Engine Consultants™, to accelerate IMPACT.
Wondering what this program can do for you?
Take it from clients who have walked in your shoes!
We had a strategy, a talented group of people, but we weren't sure how to get there. PMO Strategies has taken us to the next level by giving us the training and guidance to help us organize and deliver on the most important work we do. It's been transformational for the organization and I'm so grateful to the team for getting us here.
PMO Strategies helped us build project management capacity and deliver important change at a critical time in the evolution of our organization. The results exceeded our expectations and enabled us to accelerate progress toward our goals. Best of all, we are now more self-sufficient, and our goal of enterprise-wide engagement, adoption, and utilization was achieved with a system that we can sustain and improve over time. Simply put, PMO Strategies made us all better.
Contact us today to discuss your needs.