Changing the game, accelerating the results.
Your next event isn't just an opportunity to make an impression; it's a chance to help your guests make an IMPACT. No one knows this better than Laura, Founder and CEO of PMO Strategies, who brings over 25 years of experience conquering the same challenges your attendees face today — and teaching other business leaders to do the same. Whether your event is designed for project managers or executives, Laura's inspiring, entertaining, and actionable speeches offer the answers your audience seeks as well as the lessons they didn't even know they needed to learn.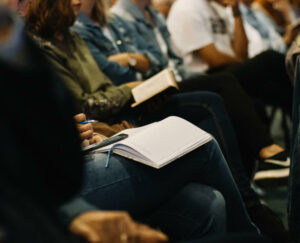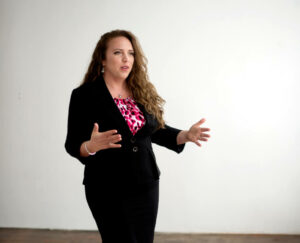 Built on the 25 years she's spent navigating her own leadership journey, Laura's battle-tested framework can help transform your attendees' mindset, maximize their IMPACT, and deliver game-changing results. And the best part? With Laura at the mic, your audience is in for an experience that's as applicable as it is fun.
An Option for Every Event
From keynote addresses to interactive workshops, professional development symposiums, global education webinars, and corporate functions, Laura is selected to speak at events of all sizes and styles that match every client's needs and budget. Not sure what you're looking for? Click here to tell us about your event, and we'll find a speaking package that fits.
Events for PMO and Project Leaders
Hosting an event for PMO leaders or project managers looking to earn their seat at the table? These days, it's not enough for a PMO or project leader to simply be good at their job to establish their rightful place on the company chessboard — they need to be great at making an IMPACT.
That's where Laura comes in. By sharing her actionable insights and secrets to sustainable success, Laura will give your attendees the tools to drive undeniable business value through high-IMPACT outcomes, inspire your audience to elevate their collective role, and above all: ensure your event is one to remember.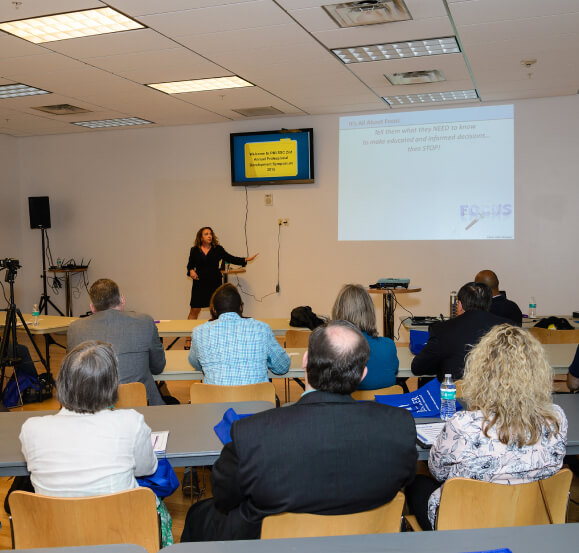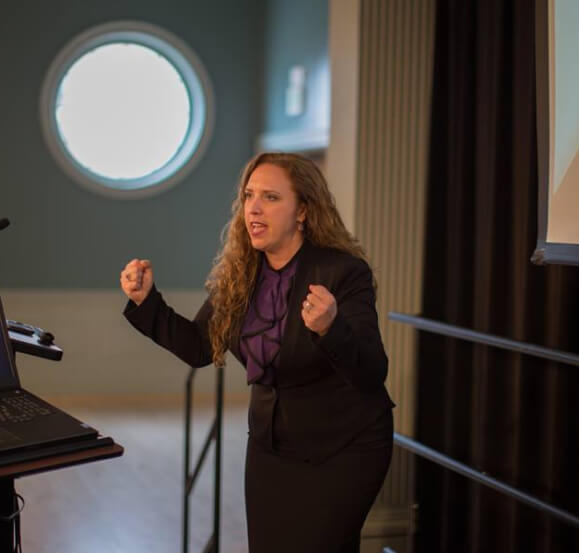 Did you know that 61% of executives today struggle to deliver on their strategy and achieve the intended business outcomes? More than half of strategies fail. This striking stat means that when planning your next event, finding a thought leader who routinely helps executives bridge the strategy-execution gap — and in turn, maximize their ROI — could be a game-changer.
As an expert on building balanced business outcomes, Laura provides critical insights and the missing link your guests need to empower their employees to become independent IMPACT-drivers in their own right — so the results they deliver are sustainable and anything but ordinary.
Meet Laura Barnard, PMP, PROSCI, CAL
When Laura founded PMO Strategies in 2013, she did so with one goal in mind: To arm other business leaders with the guidance she wished she had when she was in their shoes. Having spent 15 years as a PMO leader herself beginning in 1999, Laura knows just how hard it can be to create effective, sustainable change in business. That's why she spends her days helping organizations maximize their ROI by unleashing the full power of project management — and why she's so passionate about bringing PMOs to the strategy table once and for all.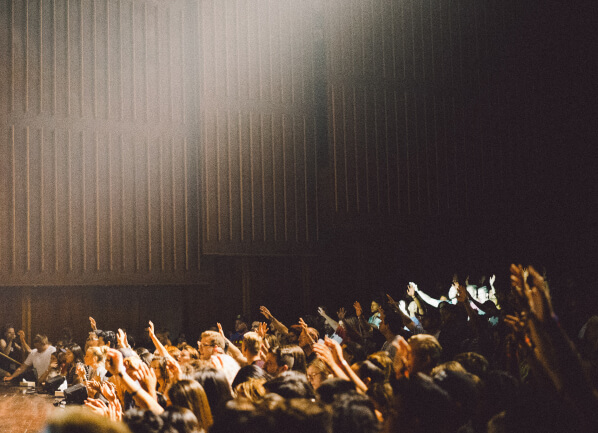 Over her time in the industry, Laura has developed a distinct, battle-tested system for advancing organizational project management proficiency with a deliberate focus on driving high-IMPACT outcomes. Fittingly, she's been recognized as a top global PMO influencer by the PMO Global Alliance for two years running, winning the Global PMO Influencer of the Year in 2021, a designation she's earned in part by sharing her stories on the popular PMO Strategies Podcast and as host of the longest-running PMO-specific virtual conference, the PMO IMPACT Summit, where she's shaking up the way the industry views the PMO's role in delivering strategy.
Ready to accelerate your IMPACT?
Ignite a fire within your audience members and employees to drive the business agility and organizational transformation necessary to thrive now and into the future.
In the Words of Our Clients…
Recently attended the PMI Symposium at UMD and heard your great presentation. Looking forward to more "sage wisdom" and hearing you at future PMI events.
Today I had the opportunity to hear Laura for the 3rd time. Each time, I am able to apply her methodology to my every day work collaboration. Wearing her "M" hat, Laura spoke to the importance of applying the value and benefits to track program performance measures. I found this very beneficial to how we align our core values to meet our business objective and the expectations of our client. If you are ever interest to learn more about IMPACT by Laura, I strongly recommend you contact her directly. Very very informative. Thx Laura
One thing that stuck with me is a statement she made that as PMs we have a fiduciary responsibility to deliver. We are the owners of delivery.
We had the pleasure of seeing Laura, the keynote speaker, and really enjoyed her message about PMOs and the organization and building those out and the value they bring to companies. We will take that back and implement it.
We had the privilege of having Laura Barnard as one of our keynote speakers. She did an amazing job and what she brought to us was very enlightening. The tools she is making available to our members will be invaluable and we really appreciate her contribution to the PMI Professional Development Day.
Laura is great speaker and her passion for Project Management is infectious, she is charismatic and knowledgeable, both qualities that have serve her well. Her keynote presentation at the PMI Baltimore Professional Development Event 2018 was extremely well received with a high rating of 4.9 by the attendees.
Laura spoke at our PMI Washington D.C. George Washington University local community meeting and we had record attendance. Her presentation was clear and organized and her delivery was warm and engaging. In addition to being an excellent speaker and pulling in the audience with lively antidotes, her content was "spot on" and the attendees left the presentation commenting that their time was well spent and that they would use the various tips in their work as a PM.
Being deeply competent and a dazzling communicator does not often show up in the same person. Yet Laura Barnard is that person! I had the opportunity to speak at the same conference as Laura recently and I was so impressed with her ability to keep the audience completely engaged throughout the entire keynote. "Impact" is not just clever branding for Laura–it's who she is. It drives everything she writes and speaks about and that's why she's in such demand. If you're looking for an engaging keynoter for an upcoming chapter or company meeting, give Laura a call!
Laura Barnard, PMP gave an excellent opening keynote speech for the 5th annual Baltimore PMI chapter Professional Development Event on Friday morning. Her high energy presentation "From Project Manager to IMPACT Driver: Preparing for the Future of Project Management" was exactly what a few hundred project managers needed to get us jazzed up about what a difference we can make in the world around us. Thank you Laura, for everything you give back to the profession and the wider community. Barbara Harper, PMP
Laura Barnard has been one of Project Management for Today's most valuable Contributing Authors / Speakers since 2018. In each Speaking Engagement / Article Laura has helped our readers by clearly articulating the ways for Project Managers / PMO leaders to provide an immediate strategic impact on their organizations. As a result of following her recommendations, Laura's readers will find their services in demand as their skill in collaboration and cultivating immediate strategic results for their organization grows. I would encourage Project Managers / PMO Leaders to seek out Laura's recommendations as they seek to increase the value they are able to provide for their organizations.
Transforming the Industry to Drive Higher IMPACT
Steering the direction of PMOs across industries and around the globe with our events and programs.