In this interview, Susanne discusses the importance of emotional intelligence when leading yourself and others through uncertain times. In fact, it is when times are the most volatile, uncertain, complex and ambiguous that leaders are needed the most. This is when the best leaders step forward and add value. In the interview, Susanne shares practical tips and actions you can take to become a more impactful and emotionally intelligent leader.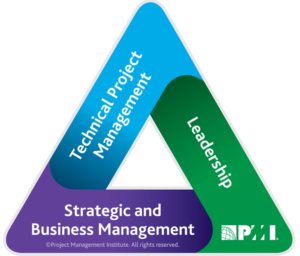 PMI Talent Triangle: Leadership
SUSANNE MADSEN
Susanne Madsen is an internationally recognised project leadership coach, trainer and consultant. She is the author of The Power of Project Leadership (now in 2nd edition) and The Project Management Coaching Workbook. Working with organisations across the globe she delivers leadership development programmes and executive coaching to help project and change managers step up and become better leaders.
Prior to setting up her own business, Susanne worked in the corporate sector leading high-profile programmes of up to $30 million for organisations such as Standard Bank, Citigroup and JPMorgan Chase. She is a fully qualified Corporate and Executive coach, an NLP Practitioner, DISC accredited and a regular contributor to the Association for Project Management (APM).