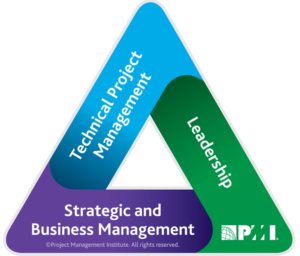 PMI Talent Triangle:  Strategic & Business Management, Leadership
PDU: .5 – Strategic and Business Management; .5 – Leadership;  2-3  PDU for self-study
Audience: PMO Leaders and Executives that need to make a case for the PMO
Introduction
Do you know what it takes to win the hearts and minds of your stakeholders when making the case for your PMO? 
Great! So you have been charged with creating a PMO (or it's time to take it to the next level).
Where do you start? How do you garner the critical support necessary to ensure that your PMO can deliver IMPACT in a sustainable way? In this masterclass, we will walk through the steps necessary for developing a winning PMO proposal, creating that sense of urgency that compels leaders to act and address the barriers you are likely to face along the way. This is a must-attend for anyone serious about ensuring their PMO receives the necessary support to THRIVE not just survive.
Don't forget to download your materials!
A Note on PDUs
The course is a combination of watching the training videos, reading the materials, performing the exercises and taking the quiz. If you do all of this, you will be eligible for the 3 Instructor-led training PDU upon completion of the course and all associated lesson materials.  Remember, the online or Digital Media Education Instructor-led training PDUs includes the TOTAL amount of time it takes for the course and ALL associated lesson materials.   That is defined as the total time it takes to complete the review of the course video, as well as the companion readings and completion of all associated exercises, workbooks, and/or worksheets, and the test of knowledge acquired.
For instructions on reporting your PDUs for this course, please visit the PDUs Reporting page.