Finally… a hands-on workshop with the industry's top thought leaders!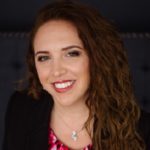 Founder & CEO, PMO Strategies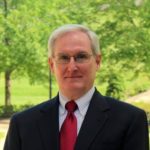 Founder & President, Management Envision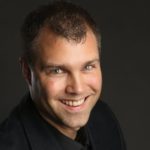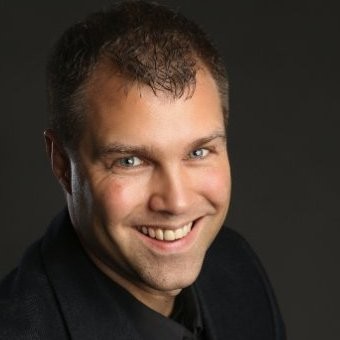 Founder, VirtuallyAgile.com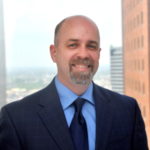 Michael Hannan, PMP, TOC Jonah
Founder & CEO Fortezza Consulting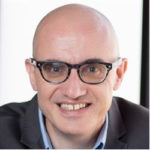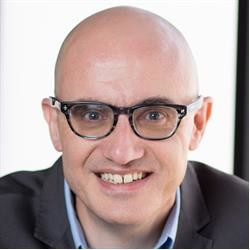 President, Roffensian Consulting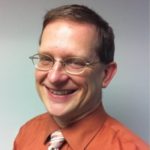 Executive Director, Innovation & Development, CAI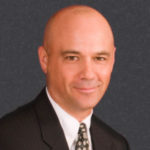 President, BOT International
Limited seats available.
Early bird pricing expires on February 28!
What to Expect in the Workshop
(Hint: There's nothing like this out there anywhere!)


Roll up your sleeves and work on your specific PMO improvements with our experts.
All attendees will receive a free, additional ONE YEAR PREMIUM MEMBERSHIP to The Great IT Professional. 

This membership program gives PMO leaders INSTANT ACCESS  to over 1000 hours of educational lectures covering all aspects of the IT and project management spectrum, including many specifically on the PMO and portfolio management! The speakers –  over 200 of the world's leading consultants, including many of the leaders teaching this workshop – have been carefully chosen for their expertise and communication skills and their library is updated weekly with new lectures and new subject areas.  All content on "The Great IT Professional" is approved with Category A PDUs by the Project Management Institute, and is aligned to the Talent Triangle.  
With your premium membership to "The Great IT Professional", you will have unlimited FREE PDUs from an on-demand, online system.   You can view their entire catalog of offerings at www.greatpro.org.
All attendees for this PMO Workshop will receive 1 year of the PMO Strategies Inner Circle Membership program for PMO leaders.
Inside the membership, you will find tons of quick-hit PMO and PPM courses, as well as a full library of tools, templates, and guidance to help you with build and run a high-IMPACT PMO and accelerate project and team performance.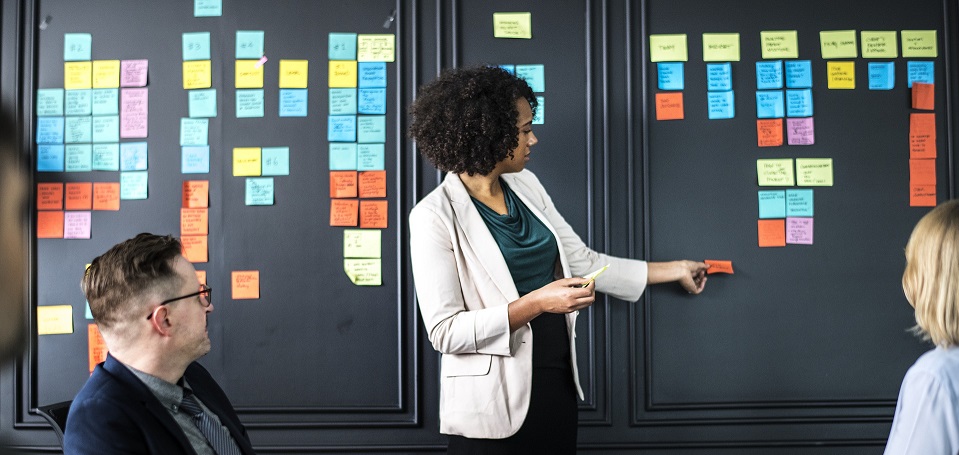 Let Us Help You Earn (and Keep) a Seat at the Strategy Table
Through Leading Edge Approaches, Time Tested Techniques & Customized Strategies for Your Scenario
Location: Marriott Tysons, Virginia
8028 Leesburg Pike, Vienna, VA 22182
Date: Thursday April 4, 2019
Time: 8:00 a.m. – 5:00 p.m.
Limited seats available.
Early bird pricing expires on February 28!
Early Bird Pricing
Grab Early Bird Pricing Now!
(regular price of $1195 begins March 1!)
6 Workshop Sessions with PMO Experts on Critical Success Topics
Additional "Roll Up Your Sleeves" Deep Dive Session for Your Most Important PMO Challenge
Templates, Worksheets, and Resources to Complete and Takeaway
Build Your PMO Improvements Road Map with Us
Software Recommendations and Resources
1 Year Great IT Pro Membership (1000+ hours of PDU approved training) (Learn More)
1 Year IMPACT Driver PMO Membership (Learn More)
Breakfast and Lunch Included
Hoping to get your company to pay for this?
Download this flyer to help you make the case.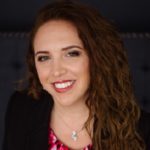 Laura Barnard, PMP, CCMP
PMO Strategies and IMPACT by Laura
Laura has been helping business leaders get the results they crave using the power of project management for the last 24 years. She spent 15 of those years as a PMO leader on the inside and the last 5 helping businesses accelerate their growth through her consulting practice. She runs several training and membership programs to help you grow your PM and PMO competency with a deliberate focus on driving high-IMPACT outcomes on every project. She shares her insights and stories in her blog titled, "I wish I had me when I was you… " where she is shaking up the way the industry thinks about the PMO role in driving strategy realization. Laura welcomes you to join her community of IMPACT Drivers. You can learn more at PMOStrategies.com.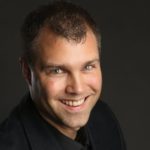 Jesse Fewell is an author, coach, and trainer who helps senior leaders from Boston to Bangalore transform their teams and organizations.
As a project management pioneer, he founded the original PMI Agile Community of Practice, co-created the PMI-ACP® agile certification, and co-authored the Agile Practice Guide®. A global entrepreneur and the founder of VirtuallyAgile.com, he has distilled his experiences in the handbook "Can You Hear Me Now: Working with Global, Distributed, Virtual Teams". A graduate of Johns Hopkins University, he is a double-certified leadership coach and an accredited instructor with four distinct agile certification bodies.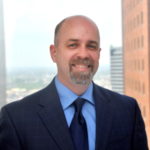 Michael Hannan, PMP, TOC Jonah
Mike Hannan is the founder of Fortezza Consulting and innovator of industry-leading techniques to drive unprecedented improvements in project portfolio performance. He is also lead author of the best-selling 2014 book, The CIO's Guide to Breakthrough Project Portfolio Performance. In his spare time, Mike serves as CEO of the nonprofit Project Management for Change—organizer of the "PM Day of Service," the largest PM pro-bono event in the history of humankind. On the personal side, Mike is a national champion track & field athlete, a happily married father of three upstanding college-age men, and an amateur oenophile.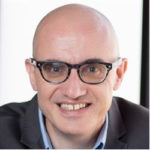 Andy Jordan, PMP
President of Roffensian Consulting S.A.
Andy Jordan is President of Roffensian Consulting S.A., a Roatan, Honduras based management consulting firm with a strong emphasis on organizational transformation, portfolio management, and PMOs. Andy has a track record of success managing business critical projects, programs and portfolios in Europe and North America in industries as diverse as investment banking, software development, call centers, telecommunications and corporate education.
Andy is an in-demand speaker, author and Lynda.com instructor who delivers thought-provoking content in an engaging and entertaining style. He always strives to provide thought-provoking presentations that drive his audience to challenge accepted norms while providing actionable content that can be applied in the real world.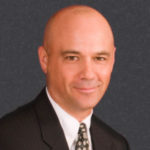 Mark Price Perry
Business Driven PMO Evangelist
As a result of his work with PMOs, experiences leading or being served by a PMO, and research conducted in support of his published works, Mark Price Perry pioneered the concept of the Business Driven PMO.
Often characterized as a "boat-rocker" and outspoken critic, Mark challenges the traditional approach to PMO setup and management that has been advocated and practiced within the industry and that has led to PMO failures and loss of executive support.
Mark offers an alternative approach to PMO setup and management, an approach driven by specific needs of the business as determined by the leadership team, not industry standards or the latest PMO models, buzzwords and hype. Mark is the author of the Business Driven PMO three-book series, published by J. Ross Publishing.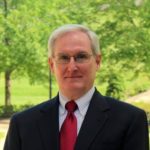 John Bowen
President and Founder, Management Envision
John Bowen is a Senior Consultant and Executive Speaker to CXOs, executive organizations and professional groups for Computer Aid, Inc. (CAI). He has more than 35 years of IT management experience including executive leadership, technology management, IT integration, IT due diligence, strategic planning and large-scale system implementation.
John is also president of Management Envision LLC, a research and consulting company focused on innovative presentation of complex issues in process, portfolio, project and program management. He provides management consulting services to IT organizations in global expansion and manages projects in the US, Latin America, and Europe. Before joining CAI, John served for ten years as CIO of PPL Global, the international division of PPL Corporation. In that role, he was responsible for IT management and operations in Latin America and lived for several years in Argentina and Chile. He has managed multi-national projects involving teams in more than 25 countries. He authored an acclaimed project management methodology and established project management offices (PMOs) in multiple companies in the US and Latin America.
John's industry knowledge spans power generation, energy distribution, telecommunications, higher education, software development and healthcare.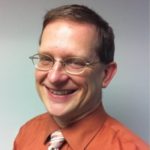 Executive Director, Innovation & Development, Computer Aid
Dave is the Executive Director for "Advanced Management Insight", the first Strategic Project Intelligence solution combining human and project data into a real-world status and risk identification engine. Dave is a graduate of Muhlenberg College with degrees in mathematics and Computer Science. After working for a year in mainframe operations he began his IT career with Computer Aid, Inc. (CAI) in 1985 as a programmer developing software for automotive dealership management, apparel, and steel processing industries. He then moved into project management and ultimately managed some of the largest most complex projects CAI has ever known. In The later 90s Dave held Senior Executive technology positions that included IT management, onshore and offshore solutions center management, and director of quality and process. Dave's 34 years of experience has enabled him to lead complex, challenging IT initiatives for over 65 industry-leading firms government agencies, and Fortune 500 client companies. He specializes in the design, development, and launch of technology solutions and processes.