IMPACT Engine System™ + TransparentChoice Software
Align actions to strategy with a unique system + software that transform the way you make decisions.
Make the choice to elevate your IMPACT.
Start your IMPACT Engine + TransparentChoice journey today!
Your all-in-one solution to strategic planning, implementation, & evaluation!
What happens when these two powers are combined? You align your strategy WITH the organization's needs, not the other way around.
Your organization's priorities are clearly defined for the team
You gain buy-in from top executives on project selection and project outcomes
Your team gains key alignment of project selections to business goals
You have the knowledge and know-how to take action
You ensure transparency and control over the project pipeline
You identify and reduce waste associated with non-aligned projects
And most importantly… you are able to make the IMPACT you strive for
Teams perform better than people.
Streamline decision-making through transparency & ease.
Why Anette made the TransparentChoice
A Program That Fuels Strategy Delivery IMPACT
Known as the IMPACT Engine System™, this is the only program of its kind that shows you exactly how to build, run, and elevate your strategy delivery organization so you can finally earn your seat at the table and make a big IMPACT. For over 25 years, our team has developed a unique system that always delivers.
If you are building or running a PMO, Strategy Delivery Office, Agile or Business Transformation Office, your career depends upon understanding that in today's results-driven world, it's not enough to be good at your job — you need to be great at making an IMPACT. This program will help you drive measurable value for the business — so there's no denying the clear-cut advantage you bring to the team.
Each year, hundreds of PMO and strategy delivery leaders join the journey to make a bigger IMPACT.
Now, it's your turn.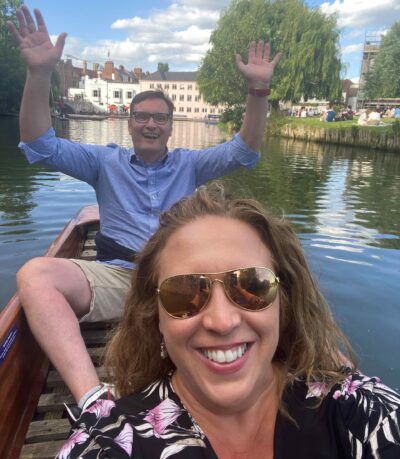 We're Laura and Stuart, the Founders of PMO Strategies and Transparent Choice.
We became fast friends when we realized we shared a passion for helping organizations deliver their strategy more effectively and with much greater ease. We know the secret to success is a well-positioned and enabled IMPACT-driven PMO.
We're on a mission to elevate the role of the PMO globally by providing an end-to-end solution that not only elevates you, as a PMO leader, but also gives you everything you need to lead your organization's' strategy delivery process and finally take your seat at the leadership table where you belong. 
Start your IMPACT Engine + TransparentChoice journey today!
Questions? We've got answers