It's always fascinating to go back through the numbers and data and determine where the biggest IMPACT was made. This is especially true when approaching a benchmark such as the new year. My team and I took a look at all of the data sources on social media and the IMPACT site to determine which resources users just like you, used the most. 
You will notice, the word "resources" instead of articles. As we dug deeper into the numbers, we found that it isn't just the articles we put out that were heavily used, but also some of the tools and templates we have available. Here are the top 5 resources from 2017:
What is a PMO and do I need one? This article is the. most. popular. across the board, and if you take a look you will see why. This article covers the benefits, areas of support, and potential deliverables to help you and your organization determine if a PMO is right for you. I even dive into what to watch for in case your PMO is in trouble.
Dealing with Difficult Stakeholders As PMs and PMOs we are in the people business, we are managing change with people. And you are well aware, that people can either have a positive or a negative IMPACT on a project. In this article, I go into 8 very simple steps to manage stakeholders (both positive and negative).
IMPACT Inner Circle Membership Site  Have you ever thought, wouldn't it be nice to get all the information, resources, tools, templates, training (PDUs!) I need in one place? You have found it. The IMPACT Inner Circle helps you transform your organization to drive high-value outcomes, and provides you immediate actions, plans and new solutions to your toughest challenges. I encourage you to check out our flexible membership options.
Top 10 Mistakes PMO/PM Leaders Make (and how to fix them) In this popular article, I dive into the top 10 mistakes I see happening every day and exactly how to fix them, fast. I built my first PMO in the 90's and the truth is that I had no idea what I was doing! BUT, I had a Get. It. Done. attitude and a desire to learn and boy did I learn! A lot. I made a lot of mistakes and I learned a thing or two over the following two decades of putting PMOs and PM best practices in place. You will find the solution in this article. (And for a more in-depth look, I recently did a training over the Top 10 Mistakes PMO/PM Leaders make, you can get that here.)
One Page Executive Dashboard (2 PDUs) In this most popular and IMPACTful course, I share practical and immediately applicable techniques to give you the tools you need to start using right away in your organization! In addition to real-world guidance, you finish the course understanding exactly what you need to tell them and how, learn how to get your B.L.U.F. (Bottom Line Up Front) right, determine what information should be presented, and leverage color and symbols to help executives focus.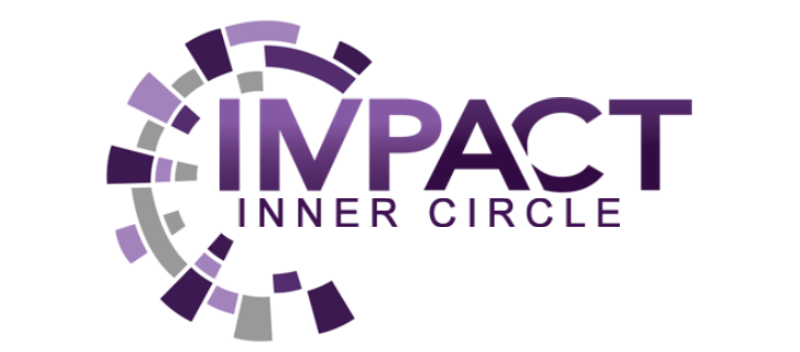 If you like this, join us in the IMPACT Inner Circle membership program!
As you move through the holiday weeks, and you are doing your own assessment of the IMPACT that you have driven over the last 12 months, I hope that you will check into these resources and see how they can help to transform the IMPACT your career and organization makes in 2018.
---
Thanks for taking the time to read this article.
Click here to receive these blog posts right to your inbox.
Fill out our one-minute survey if you have topics you would like read more about.
I welcome your feedback and insights. Please leave a comment below.
See you online!
Happy Holidays,