Is a Project Management Center of Excellence (PM COE) a function of a PMO or is it its own entity? Yes. It all depends on your goals.
In the 1990s, Centers of Excellence popped up regularly as organization leaders were looking for ways to create predictability and reliability in various internal functions. The pace of change was quickening with the dot-com boom and people needed to Get. It. Done. even faster and with even higher quality outputs. The competitive landscape was shifting.
Fast-forward to today, many organizations, including government entities, still leverage the COE model. Others have found ways to incorporate those services into other organizations. For example, an Enterprise Shared Services organization.
Leveraging a COE model can be a very good thing! The pace of change is even more frenetic and we must deliver, deliver, deliver as fast as we can with little room for delays or quality challenges. Our patience continues to dwindle and the expectations continue to rise. Having a central solution for ensuring best practices exist and are followed will ensure that your organization continues to deliver high-IMPACT and high-quality.
I'm a big believer in having a central location for all your "this is the best way to do this" resources. My first PMO in 1999 was highly COE focused function. I then went on to build and run a dozen PMOs over the next 18 years, including an enterprise-wide shared services organization for a global firm, which included both COE and direct delivery services to further the organization objectives. Every PMO I've built over the last 18 years has had some form of COE function.
Does that mean that a COE is a must for every PMO?
Nope. It depends on the IMPACT your PMO is designed to have on the organization, which is something you should figure out before you even start.
Before you can decide if you need a COE or if it should be a part of your PMO or a separate entity, you will need to do some research and exploration. Here are some questions that can help guide that exploration:
What business problems are you solving with this PMO? – is a core function of this PMO to define and ensure implementation of PM best practices?
What services will this PMO provide? – is part of the PMO role to provide advisory and coaching support on the implementation of best practices?
Are there gaps or inconsistent PM processes being applied in the organization? – will your PMO have a role in standardization and process improvement?
Is there only one or more than one PMO or area of concentrated project management activity in the organization? – would several execution-oriented PMOs benefit from a hub for PM best practices?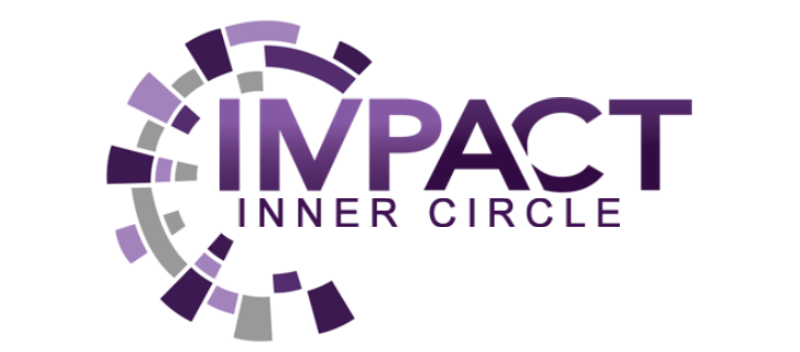 If you like this, join us in the IMPACT Inner Circle membership program!
To help you further explore the best way to leverage a COE and decide where it belongs, you can look at the core services PM COEs provide.
Here are some common functions and roles a PM COE can play to help your organization deliver high IMPACT project outcomes:
Drives the direction and strategy of project management competency for the organization.
Ensures PM competency development of all PM staff and the expansion of PM general knowledge across the organization through various learning and development initiatives and services.
Acts as a central hub for project management best practices, project management systems (including a document repository), standards, guidance, and tools.
Ensures continuous improvement of the internal PM practices and other resources to meet the demands of the PM staff across the organization.
Provides advisory and coaching support to PM staff and project stakeholders on the application of the PM practices.
Acts as corporate champion and advocate for the PM best practices and enables thoughtful engagement and information sharing by supporting the project communications process.
These services have a common goal: ensure that the organization can achieve high-IMPACT outcomes (greatest possible return on investment) for the corporate initiatives by enabling predictability, reliability, transparency, and accountability. All of my favorite "y" words.
If you choose to have the COE as an external entity to the PMO, as is common in organizations with multiple PMOs, the PM COE acts as an aligned partner with the PMOs to ensure process and best practice adherence. This separate PM COE can be a huge support to PMO teams that have a much more execution-oriented function and having a separate entity whose focus is on ensuring PM best practice adherence, maintaining of resources like templates and tools, and gathering information across the organization, etc.
Whether you chose to build the PM COE functions into your PMO or have it as a separate solution, just remember someone must be looking out for the ongoing PM competency and capability development for the organization if you want to get the best possible transparency, reliability, predictability, and clear and ultimate accountability for delivering IMPACT.
---
Thanks for taking the time to read this article.
Click here to receive these blog posts right to your inbox.
Fill out our one-minute survey if you have topics you would like read more about.
I welcome your feedback and insights. Please leave a comment below.
See you online!
Warmly,