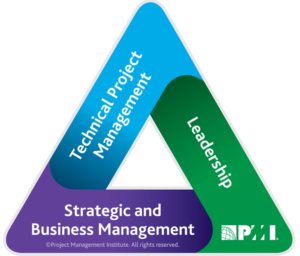 PMI Talent Triangle: PMI Talent Triangle: Strategic and Business Management
PDU: 1.25 – Strategic and Business Management and 1.0 – Technical Project Management
IMPACT Engine Organization is a proven system for turning your organization into an ROI generator. Project management is simply the system we use to drive business results, but YOU can be the ENGINE that generates IMPACT for the organization.
Review the video that provides training applicable to the

IMPACT Engine Organization!

Use the IMPACT Plan template to record lesson "take always"and key points, and to list the specific steps you will take to act on what you learned in this lesson.
Learn to:
* INSTILL FOCUS to set the foundation
* MEASURE OUTCOMES not just progress
* PERFORM RELENTLESSLY body to build credibility
* ADAPT TO THRIVE not just survive
* COMMUNICATE WITH PURPOSE to deliver the why
* MINDSET body for a high performance culture
Don't forget to download your materials!
A Note on PDUs
The course is a combination of watching the training videos, reading the materials, performing the exercises and taking the quiz. If you do all of this, you will be eligible for the 2.25 Instructor-led training PDUs upon completion of the course and all associated lesson materials. Remember, the online or Digital Media Education Instructor-led training PDUs includes the TOTAL amount of time it takes for the course and ALL associated lesson materials. That is defined as the total time it takes to complete the review of the course video, as well as the companion readings and completion of all associated exercises, workbooks, and/or worksheets, and the test of knowledge acquired.
For instructions on reporting your PDUs for this course, please visit the PDUs Reporting page.