Workplace change is among the top life-stressors and it's holding women back. Holding fewer positions of authority with little decision-making input means women are more prone to overwhelm and burnout (Quinn & Smith, 2018). Technology change also impacts women more as they hold the majority of roles being automated (Tarr, 2018). Combined with the fact that women continue to battle with working more to prove themselves (Lishman, 2019), it's no wonder that few women make it to the top. In this session, we explore positive ways to lead ourselves, and our teams, through change and uncertainty; even when we're dealing with our own set of personal challenges.
By understanding the psychology behind change we can apply simple techniques as project managers to gain clarity amidst uncertainty, apply calm practices to make better decisions in a crisis, and approach our leadership with compassion; encouraging connection and more meaningful conversations to drive productivity. Join us for this fun and interactive session.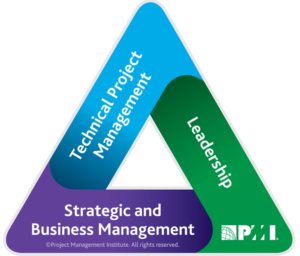 PMI Talent Triangle: Leadership
JAY STONE
Jay set out to be the leader she never had after a grueling period of change in her personal and professional life caught her in a tight grip of fear and grief. She was on a fast-track towards burnout. Finding her feet and fired up, she set a course on a new path to encourage a generation of women to step into their roles as positive leaders of change.
A qualified Corporate & Executive Coach with a background in operations, project management, and change management; Jay has worked in academic, media, entertainment and technology, and not-for-profit industries. An explorer of life, Jay recently traveled round-the-world on a year long sabbatical with her husband.
Jay now coaches female professional managers in pursuit of success, wellbeing, and wild joy; guiding them to navigate careers, overcome fears and lead teams through change. She also works with organisational leaders to deliver change programmes that energise teams and inspires action.