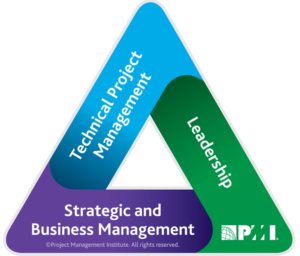 PMI Talent Triangle: Strategic and Business Management and Technical
PDU: 2.0- Strategic and Business Management, 2.0 – Technical Project Management
In this course, we will share practical and immediately applicable techniques to give you the tools you need to start using right away in your organization!
In addition to real-world guidance and resources you will have on-going access to the recording of this training after the session AND your very own One Page Executive Dashboard in multiple formats!
Course will cover:
Understanding exactly what you need to tell them and how
Getting your B.L.U.F. (Bottom Line Up Front) right
Determining what information should be presented
Leveraging color and symbols to help executive focus
To get started with the training program, please follow the instructions in the 4-item checklist below!
1. BLOCK TIME ON YOUR CALENDAR
SUCCESS SECRET: I recommend that you take the time RIGHT NOW to block off your calendar! You are infinitely more likely to complete the program if you commit yourself to the training by blocking off the time on your calendar.
2. DO THE EXERCISES
Doing the exercises is part of the course and the total PDU count. Doing them will help you reinforce what you have learned and ensure that you retain what you have learned.
3. LEVERAGE THE TEMPLATES
Our templates are easy to use and follow and all of them come in an editable format so that you can customize them as necessary to fit for your project and organization. A word of caution: Longer isn't necessarily better. In fact, increasing the length of the template as you use it internally will be directly proportionate to the decrease in it being read. Keep them short and sweet! Don't forget to download your materials!
4. MAKE A COMMITMENT TO YOU
You will get out of this what you put into it. Make the time to make yourself and your career development a priority. Do the work and you will see the results.
A Note on PDUs
The course is a combination of watching the training videos, reading the materials, performing the exercises and taking the quiz. If you do all of this, you will be eligible for the 4.0 Instructor-led training PDUs upon completion of the course and all associated lesson materials. Remember, the online or Digital Media Education Instructor-led training PDUs includes the TOTAL amount of time it takes for the course and ALL associated lesson materials. That is defined as the total time it takes to complete the review of the course video, as well as the companion readings and completion of all associated exercises, workbooks, and/or worksheets, and the test of knowledge acquired.
For instructions on reporting your PDUs for this course, please visit the PDUs Reporting page.