Introduction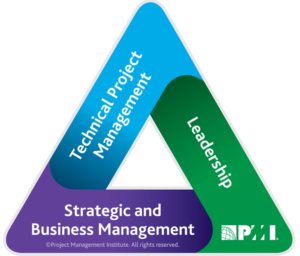 PMI Talent Triangle: Strategic and Business Management and Leadership
PDU: 1 – Strategic and Business Management; 1 – Leadership; 1 – 2 PDU for self-study
Tips for PMO and PM leaders who want to communicate their IMPACT with a powerful presentation
Audience: Anyone from the C-suite to Project Managers
PMI Talent Triangle: Strategic & Business Management, Leadership
Great! So you have been charged with creating a PMO (or it's time to take it to the next level).
In this masterclass, you will learn the best techniques to ensuring your presentation hits all the most important points to drive decisions and action every time. You will learn tools to build your confidence as you prepare and give your presentation (and no, you don't have picture everyone naked!) and impress your audience with your command of the knowledge and the way you are captivating the room. If you have ever dreaded a presentation or struggled with getting to the intended outcomes, this masterclass is just what you need!
After watching this presentation, you will be prepared to leverage a set of immediately applicable tools and techniques to help you Get. It. Done.
Review the video that provides training applicable to the

How to Present Like a Pro!

Use the

Workbook

to record lesson "takeaways" and key points, and to list the specific steps you will take to act on what you learned in this lesson.
Don't forget to download your materials!
A Note on PDUs
The course is a combination of watching the training videos, reading the materials, performing the exercises and taking the quiz. If you do all of this, you will be eligible for the 3 Instructor-led training PDUs upon completion of the course and all associated lesson materials. Remember, the online or Digital Media Education Instructor-led training PDUs includes the TOTAL amount of time it takes for the course and ALL associated lesson materials. That is defined as the total time it takes to complete the review of the course video, as well as the companion readings and completion of all associated exercises, workbooks, and/or worksheets and the test of knowledge acquired.
For instructions on reporting your PDUs for this course, please visit the PDUs Reporting page.