This presentation provides three foundational building blocks for Business Driven PMO Setup and Management that PMO professionals need to master in order to understand and work with their leadership teams.
They are:
(1) the purpose of the PMO
(2) the purpose of project management
(3) where PMOs can fit within the organization
Though these building blocks may seem self-evident or even simplistic, research which will be shared shows that in practice most project management and PMO professionals fail to understand and apply these foundational basics resulting in a PMO mindset that is limited in value and narrow in application.
This presentation will also correct the misguided and outdated notion of projects as change the business and operations as run the business with an organizational-wide (CHANGE the business, RUN the business, REACT to the business) view of where projects and PMOs exist throughout the enterprise.
And lastly, this presentation will wrap up with a call to action for PMO practitioners in the form of key knowledge to acquire, skills to masters, and PMO career opportunities to seize.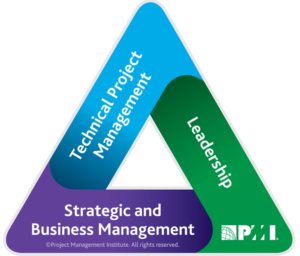 PMI Talent Triangle: Strategic and Business Management
MARK PRICE PERRY
As a result of his work with PMOs, experiences leading or being served by a PMO, and research conducted in support of his published works, Mark Price Perry pioneered the concept of the Business Driven PMO.
Often characterized as a "boat-rocker" and outspoken critic, Mark challenges the traditional approach to PMO setup and management that has been advocated and practiced within the industry and that has led to PMO failures and loss of executive support.
Mark offers an alternative approach to PMO setup and management, an approach driven by specific needs of the business as determined by the leadership team, not industry standards or the latest PMO models, buzzwords and hype. Mark is the author of the Business Driven PMO three-book series, published by J. Ross Publishing.