How to get past the project methodology wars and Get. It. Done.
Are you tired of project management bickering? Confused by all the fancy methodologies and the three-letter certifications? Want to get past the "my way or the highway" policy around projects? You are not alone.
From Six Sigma to Scrum, from PMBOK to Prince2, from Kaizen to Kanban, it turns out we have lot more in common than not. Across the world of work, project leaders want simply to achieve business goals with as high as a business impact as possible.
In this entertaining keynote, project management pioneers Laura Barnard and Jesse Fewell will sift past the buzzwords and project jargon to highlight the philosophical differences many approaches have. At times hilarious, and other times reflective, this talk will then reveal how our quirks and stereotypes as project leaders hide deeper truths we all hold dear.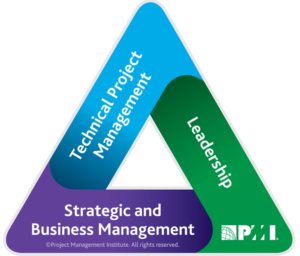 PMI Talent Triangle: Strategic and Business Management