Differentiate yourself as a PMO Consultant
You know you can help organizations achieve big things – much faster with your support, but who is supporting you?
THE TRUTH
Business leaders need results fast. You won't have long to help the C-suite achieve the business results they are looking for – and by the time they hire you, they're already behind.  At PMO Strategies, we're here to help you drive high-IMPACT outcomes on every project — so there's no denying the clear-cut advantage you bring to the organization.
Introducing the
IEPMO Program
Otherwise known as the IMPACT Engine System™ Training and Implementation Program, this is the only program of its kind that shows you exactly how to build, run, or elevate your PMO so you can finally earn your seat at the table. Our team has been in the IMPACT-making business for 25 years now, and over that time, we've developed a proven system that always delivers.
Develop the optimal IMPACT driver mindset
Create your high-value delivery roadmap
Determine exactly where you should focus your efforts
Deliver exceptional results that get noticed
Embrace agility so shifting needs don't derail success
Build credibility fast with high-IMPACT services
Looking for a start-to-finish PMO implementation solution? Our IMPACT Engine System™ Implementation Program sounds like a great match!
Learn More
The secret to your success?
A battle-tested journey that never changes, powering outcomes as unique as the clients and companies we support. Along the way, you'll gain exclusive access to a coveted range of PMO insider knowledge — from the lessons we've learned to the secrets others aren't willing to share.
Anyone who knows chess knows that the Rook is a far reaching leader of the game of strategy. With you by their side, business leaders will be able to accomplish their organizational objectives – whether you're driving horizontally or vertically.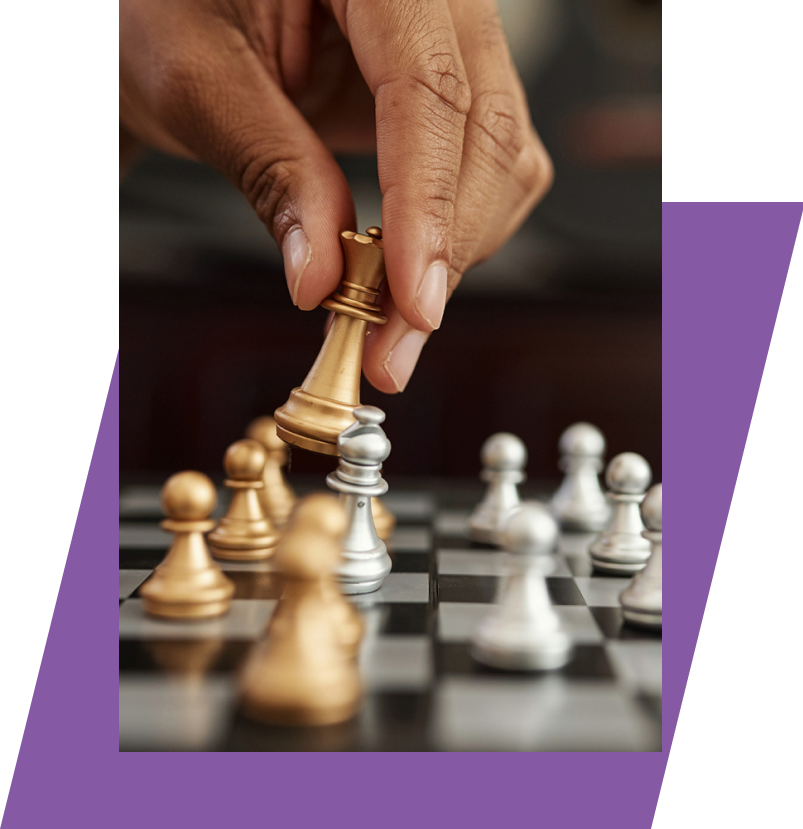 Leading Edge Programs to
Elevate Your IMPACT
Seeking More PMO Solutions?
Check out our curated lineup of exclusive content — it's all free to you and just a click away.
Continue Your PMO Journey by Pressing Play