Podcast: Play in new window | Download
Subscribe: RSS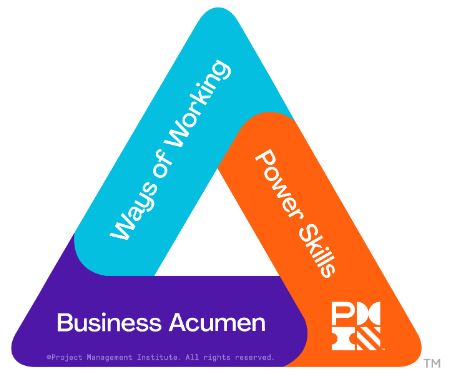 PMI Talent Triangle: Business Acumen (Strategic and Business Management)
Welcome to the PMO Strategies Podcast, where PMO leaders become IMPACT Drivers! Well, hey there! Welcome to the PMO strategies Podcast. I am your host, Laura Barnard, and I am honored and grateful that you are allowing me to spend a little bit of your day with you.
My mission is to help PMO leaders, and those wanting to leverage the power of project management, make a big IMPACT in this introductory episode, I'm going to give you a little background about me and my philosophy on PMOs. I'm going to talk to you about why this podcast is so important to me, and how I'm going to help you unleash your professional potential so that you can make a huge IMPACT with your PMO.
Now, for those of you that are not PMO leaders, but work in a PMO, manage projects or programs, or just interested in learning, if a PMO can help you deliver on your organization strategy. Don't worry. I've got plenty for you too. You see many of the techniques that I will share with you over the coming episodes will apply to you too because it's all about figuring out the best way to leverage what we know and what we need to know to get it done.
So, who am I?
Very early in my career, I fell in love with big transformational change. I happened to be a part of developing the very first program to require graduate students to do their thesis and dissertations electronically published on the internet, back in the beginnings of the internet. There, I saw just how incredible big changes like that could be to helping people share their message and literally change the world.
Fast forward to 1999 where I had my first chance to build a PMO. I was asked to help the organization oversee and manage the portfolio of e-commerce projects that we're all moving forward at a frenetic pace with new technologies, new mindsets and new ways of delivering value, it was at the height of the dotcom craziness, and it was a wild ride, but I loved every second of it!
That was at the beginning of what we now call the internet. It was not as easy to find what you needed if you were building your first PMO Google was not yet mainstream. And even if it had been there wasn't much online you can find that would help you figure out how to build a run a PMO. You couldn't simply type, how to build a PMO into Google and get almost 8 million results like you can today. You couldn't simply go to Amazon and order a bunch of books on building and running a PMO. Back then, you could maybe find a course or a book at the library or even in the bookstores. But you were mostly on your own. I had to figure out the best way to build the right capabilities and services to help our organization deliver on our customer's initiatives. You see, all of these companies were getting their first ever chance to get their products and services out to the world. How exciting was that??
I made some mistakes. I learned a lot of lessons and I started seeing some magic happen when we figured it out.
Now fast forward to today, where there are so many options and so much information out there telling you all the things you should or shouldn't do with your PMO, and it can be quite overwhelming. Just as overwhelming as it can be when you don't have enough information, having been in your shoes in the role of PMI leader inside organizations, and now having spent about two and a half decades, helping people make a big IMPACT driving transformational change. I get what you're dealing with the challenges you face and want nothing more than to help you be successful. By sharing what I've learned what I know works and what will help you reduce the stress, the headaches, the frustration, the confusion, and overwhelm that can come when you are trying to set up,  run, or even rescue a PMO.
Over the coming episodes, you will see my belief system unfold. You will also learn a lot of real, practical, immediately applicable techniques that will help you make a big IMPACT with your family. Earn a seat at the leadership table and help others come through the change process easily.
The episodes will include a lot of how to step by step guidance training master classes on various PMO topics and special guest interviews with my favorite thought leaders in this space, and even some case studies and practitioner interviews to learn how it's really working for your peers across industries. Each episode will have takeaways that you can put into practice quickly, and many will include downloads and additional resources to help you implement what you are learning.
I hope to be a voice of support in your ear and throughout your day as you find ways to balance the many activities, pulling on your time while still making time to develop your own competencies and grow professionally, so that you can ultimately achieve all of your goals as a PMO leader.
I have your back every step of the way. I want to help you sift through all of the noise about what a PMO should be and how it should work. And I'm going to leverage the 15 years of experience I have on the inside and the work I've been doing over the last many years with my company PMO Strategies, and the thousands of clients and students that we have helped make a huge IMPACT in your organizations, leveraging our online training and membership programs, and in-person workshops and events.
Together we will explore all of the different ways, a PMO can make an IMPACT. Using my IMPACT Driver system, a set of immediately applicable and practical techniques that really move the needle for your PMO and insights that will help shift your thinking from that typical outputs focus to the outcomes and the IMPACT you can make in your organization, which is exactly what your business leaders are craving.
Now I'd like to share a little bit about my belief system when it comes to project management and PMOs.
I believe that there is no other profession more uniquely positioned to change the world than project management. Think about it. We are change, we deliver change, we make the world turn with the work we do, as project managers and PMO leaders. And my goal is to help you learn ways to do this magical work to make as big of an IMPACT as possible. I believe so strongly in the power project management the many years ago with two of my dearest friends and esteemed colleagues, I started a nonprofit called Project Management for Change.
This nonprofit has been working tirelessly to unleash the boundless potential of the project management profession to empower and transform communities around the world. Our events are called the Project Management Day of Service (PMDoS®) and they are popping up in cities around the world, as more and more project managers are inspired by the opportunity to leverage their hard-earned, project management skills to get back to the community.
If you are interested in learning more about the project management Dave service, or the nonprofit Project Management for Change. Definitely go check out our website PM4Change.org. This organization is working tirelessly to help nonprofits make a huge IMPACT on those they start. Now I know you've heard me talk about the IMPACT a lot here in this initial episode.
What does that mean exactly?
For many of us, especially those that have a lot of formal training and certifications in project management, we have been taught the importance of the outputs we create and making sure we get those right. And for all of us that are PMP or have another project management certification, we're taught a lot about processes and inputs. And yes, outputs. We talk a lot about which methodology is the right one, sometimes getting into philosophical and almost religious wars, about whose way is the right way to deliver change. We talk a lot about templates and tools, and all the how-tos when it comes to helping our organization manage and deliver projects, but you see there's so much more to it than that.
We need to take a step back and see the forest, instead of just focusing on the trees, we need to understand that those templates and tools and process are simply outputs the means to the end and not the end itself every time, our business leaders decide to do a project, they're deciding to make an investment, so that they can achieve a specific outcome that investment in time, energy resources and money is only being made because they are expecting to get a return for that investment. And when you are given a project, someone is making an investment in you to as the leader to ensure that that project yields as high of a return on that investment as possible. And I believe it is our fiduciary responsibility to ensure that that ROI is achieved.
And for those of you that are thinking to yourselves, "Yeah, but that doesn't apply to me," we will talk a lot about the yeah but monster in future episodes. But what I often hear is people say yeah but our projects are internal, we don't measure ROI. I want to ask you to stick around for future episodes where I will talk to you about something I call the word that factor that you can use to help ensure that you are achieving high IMPACT outcomes for your projects your portfolios of projects, and your PMO as a whole.
You'll learn a lot about how to put this focus on IMPACT concept into practice in the coming episodes, and it will be a game changer to you personally, professionally and help you make much greater IMPACT with your PMO. So, make sure you hit subscribe and stay tuned for that.
Now while podcasts are generally one-way interactions, I want this show to be as interactive as possible. I'm going to be in your ear and hopefully on your mind as you go about making big things happen in this world, and I want you to know that I have your back. As a former PMO leader myself, I know just how difficult it can be in a role, like as a PMO leader in an organization. I know how lonely, it can be. And I also know the power of collaborating and supporting each other as we are making a big IMPACT in our organizations, so make sure you hit that subscribe button and leave a comment on the blog, inside your preferred media player to talk about your "ah ha moments" and your takeaways after the episodes you listen to. And of course, please ask any questions that you want us to answer on upcoming episodes.
Now next week, we're going to talk about what a PMO is what it should be and how you can use the PMO and the power of project management to deliver on an organization's strategy. Now many of you are already PMO leaders so you'll think you can just skip that episode, but I implore you to join me for that episode and listen to more on my perspective about PMOs, because you might learn a thing or two, or have a light bulb go off on the different ways that you might want to think about your PMO going forward.
After we talk about the PMO and how it can be used to drive organizational strategy, we're going to start digging into the IMPACT driver mindsets, which are foundational building blocks that we've got to have in place and shifts that we're going to be making together in order to ensure that your PMO is making that desired IMPACT in your organization.
I want to thank you for joining me for this introductory episode, please make sure to hit subscribe and share this podcast with your friends and colleagues. The power is in all of us doing this together, shifting the way organizations, think about and leverage PMOs and project management and finding ways to make a huge IMPACT in our organizations.
Thank you so much for joining me today. Welcome to this community. We're IMPACT drivers are working together to change the world for the better.
T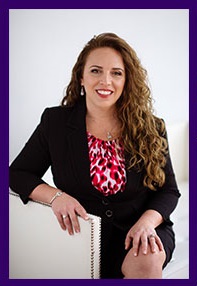 hanks for taking the time to check out the podcast!
I welcome your feedback and insights! 
I'd love to know what you think and if you love it, please leave a rating and review in your favorite podcast player. Please leave a comment below to share your thoughts. See you online!
Warmly,
Laura Barnard