FREE TRAINING FOR PMO AND PROJECT LEADERS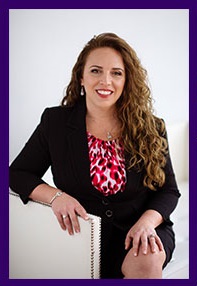 Managing Projects During Chaotic Times
No matter where you are in the world, it's likely that you're dealing with some fallout due to the global Coronavirus (COVID-19) pandemic. And for all of us that are often called upon to manage the chaos as project leaders, this can be an extremely difficult time and also a time to shine.
All of us oversee or manage projects and I want to offer some practical advice on how to handle what we are experiencing, how to conquer the fear and move toward more productive outcomes, and explore the never more important role we should be playing to help our business leaders manage during this chaotic time.
Join me to discover:
1. what to expect in the coming weeks and months
2. the critical role we should step into now
3. how to support your project teams and replan
4. ​​​​what to do if your project accelerates now
5. what a PMO can do to help business leaders plan
What challenges are you facing with the Coronavirus pandemic?
Ask your question below!
While attending the Webinar on "Managing Projects during Chaos" given by Laura Barnard, one thing really hit me. The statement was that "If you really want to help your team, you must put on your own oxygen mask first". We are facing interesting times now during this pandemic and leaders are working overtime trying to help their team members and empower others to do their best, but every leader must take a moment for themselves and put on their own oxygen mask first. Thank you for a great session today, Laura! – Participant
Thank you for the free training, I have watched the training on-demand and found some motivation to release the frustration I am currently facing, find more time for myself and be productive! – Participant
This was EXACTLY what I needed to hear today! Thank you for sharing such great tips and insights. I cannot wait to check out the membership! – Participant